Hi there!
Hannelie here with you today. I love making wedding cards! I think it's the perfect opportunity to glam things up a bit. Almost like getting dressed for a special occasion. Because of Covid travel restrictions the past year, we missed two weddings. Two of our nieces got married and we would have loved to be there ! Thankful for photos and even live streaming which made us experience a little bit of the magic!
On to today's card :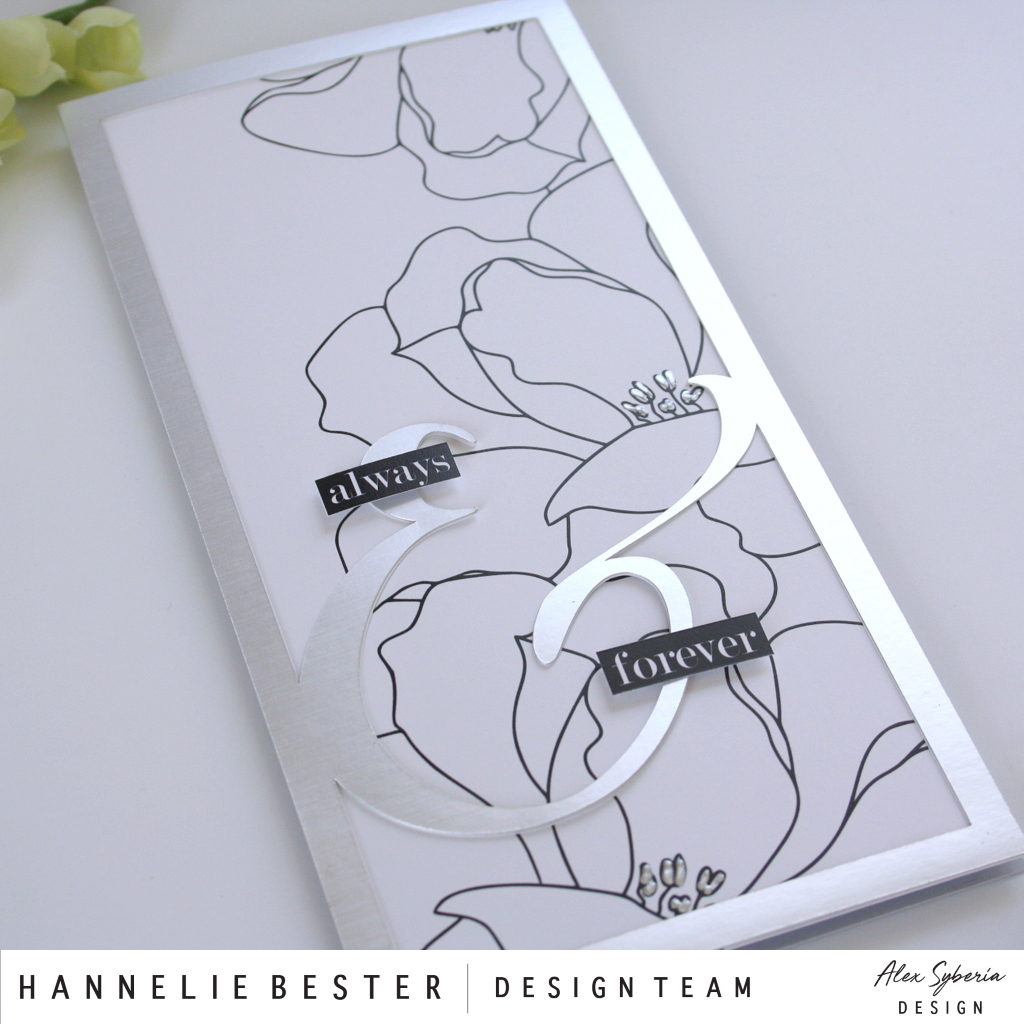 I used the Fabulous floral slimline card panel to make today's card. I decided to use it as is, but I really can't wait to make another card with it, in watercolor!
In the Silhouette studio I designed the frame with ampersand by welding the ampersand to the frame. Welding may sound like something difficult using force, heat and metal, but in the Silhouette studio it is one of the easiest tools to use to design a variety of your own wonderful elements!
I mirrored the image because it worked better with the flow of my design.
The name of the font of the ampersand is Angelina and the always and forever Modern No. 20.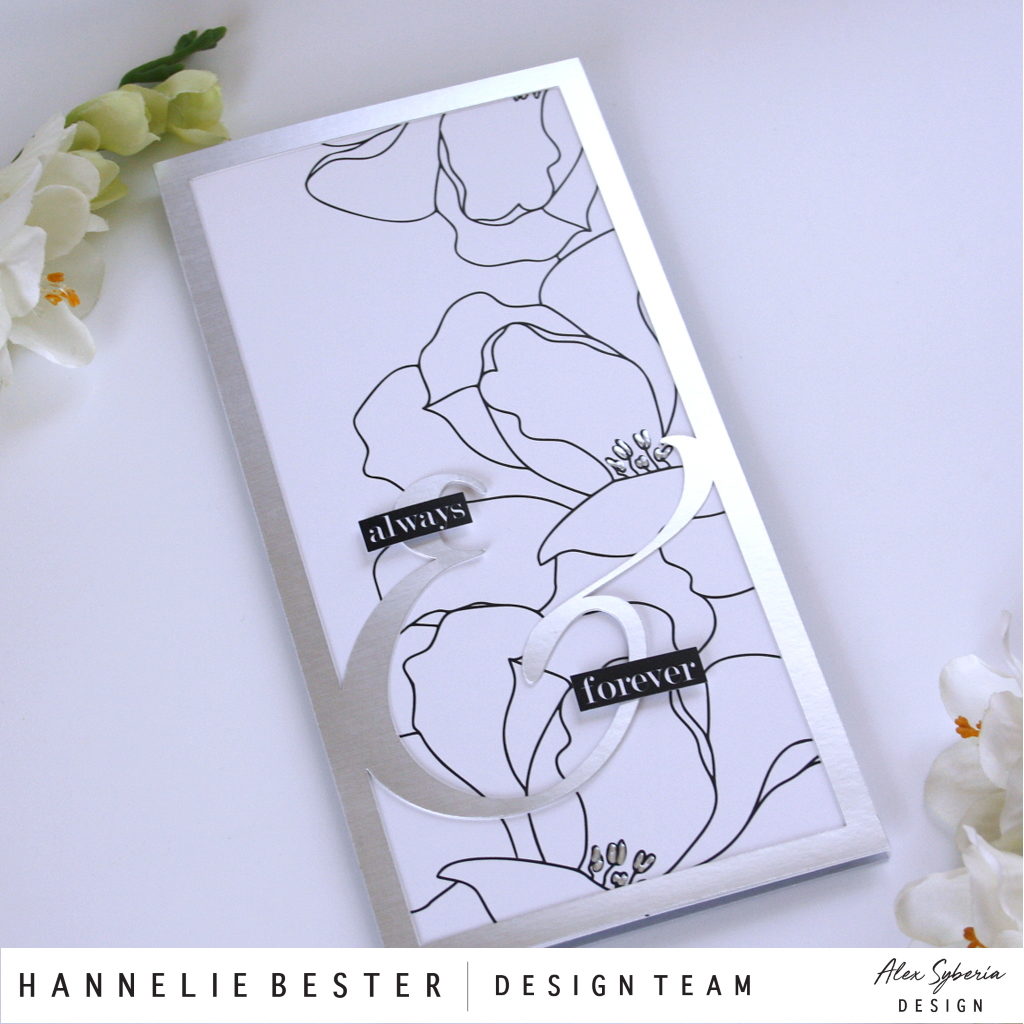 I think this can work just as well by replacing the always and forever with Mr and Mrs. By using the first mentioned, the card can be used as an anniversary card as well!
As a finishing touch I added some silver Liquid Pearls to the flower centers. Silver metallic card stock from a local stationery store.
Thanks for popping in today!
Hannelie