Hey everyone! I'm finally back to share a few creations with you. So grab a cup and feast your eyes on these girly, feminine cards.
For the first card I used Be Girly digital stamp. I really love this one!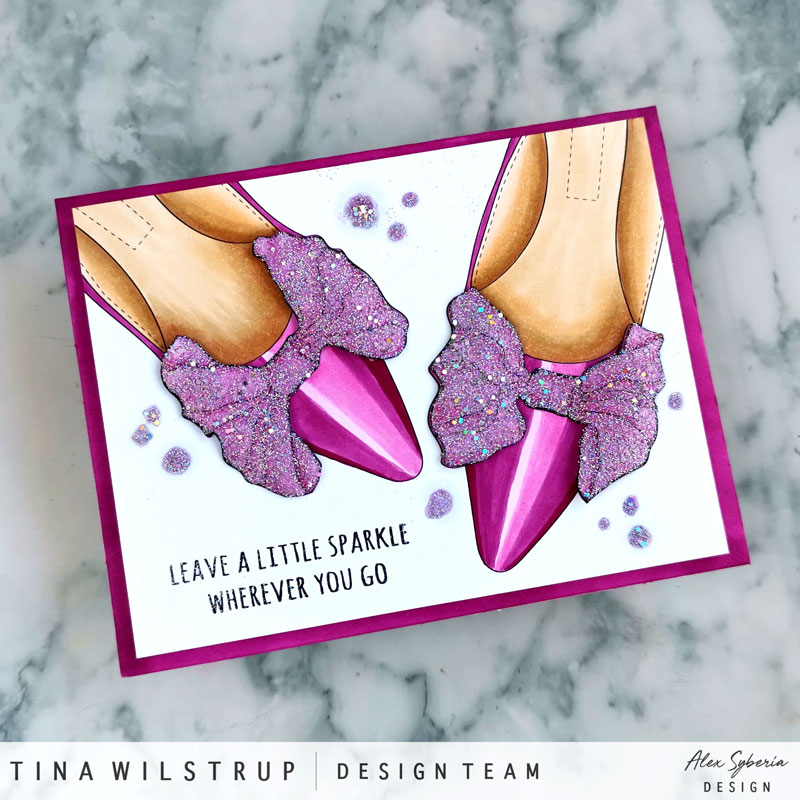 As always I colored with my Copic markers, and I was going for a really glossy look.
Markers used:
RV69, RV66, RV55, RV52
E35, E34, E33, E31, E30
I printed the image twice and cut the 2 bows out of one of them. I colored them with the lightest pink marker and then added a mix of a pink translucent embossing powder and glitter. I only glued them on in the middle for a little fun dimension.
With my WOW re-inker I added a few dots to my background and added the mix here as well. I matted the base with RV66 and added a sentiment.
For my second card I used Tulip close-up digital stamp. Don't you just love tulips?
Markers used:
R37, R24, YR04, Y17, Y08, Y06
G99, G94, G24
I matted the base with Y08, added a sentiment and a couple of Ranger drops.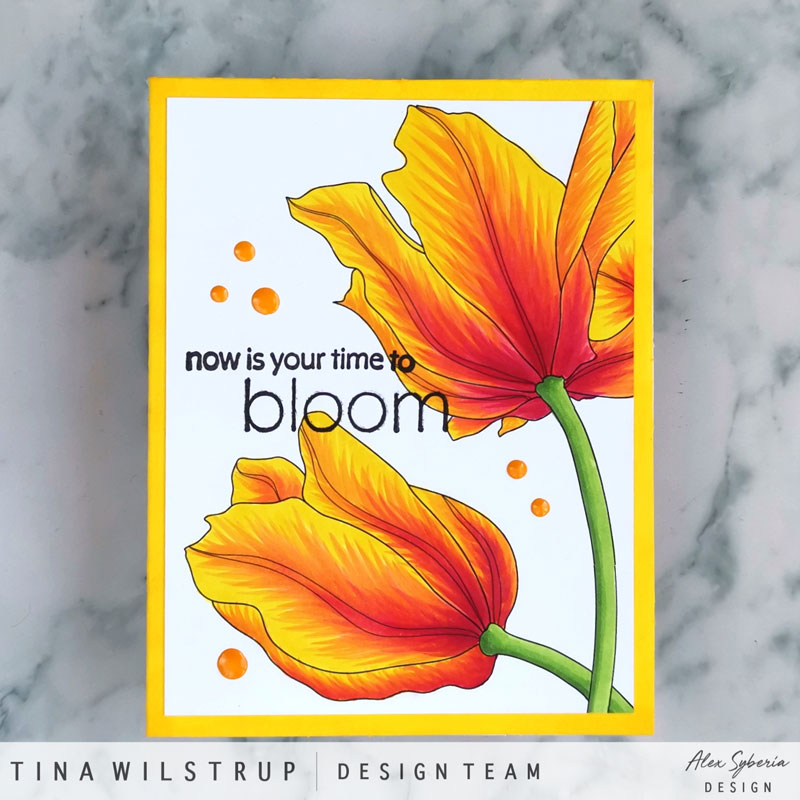 Now for this last card I was just having a bit of rainbow fun with the Love U Giraffe digital stamp. He's so cute!
I'm honestly not sure about the colors so I'll just say that the rainbow spots were colored with just one marker each. I added a bit of shading to the glasses as well as Nuvo Glaze for some shine. I used a purple marker to highlight the edges instead of a matte.
I sort of masked off the giraffe (meaning i didn't fuzzy cut anything I just used scraps) and lightly inked through a Maker Forte art deco stencil (designed by Alex Syberia) before adding a few Nuvo drops and a sentiment.
Thank you so much for stopping by!
Stay safe, and happy crafting!
Tina