Hi crafty friends!
this is Nicoletta here to share the card I made for the March release Instagram hop !
As always, Alex created some beautiful digital stamps that I'm sure you'll love. For my card I chose to use the
 "Spring Tulip A2 Card Panel" .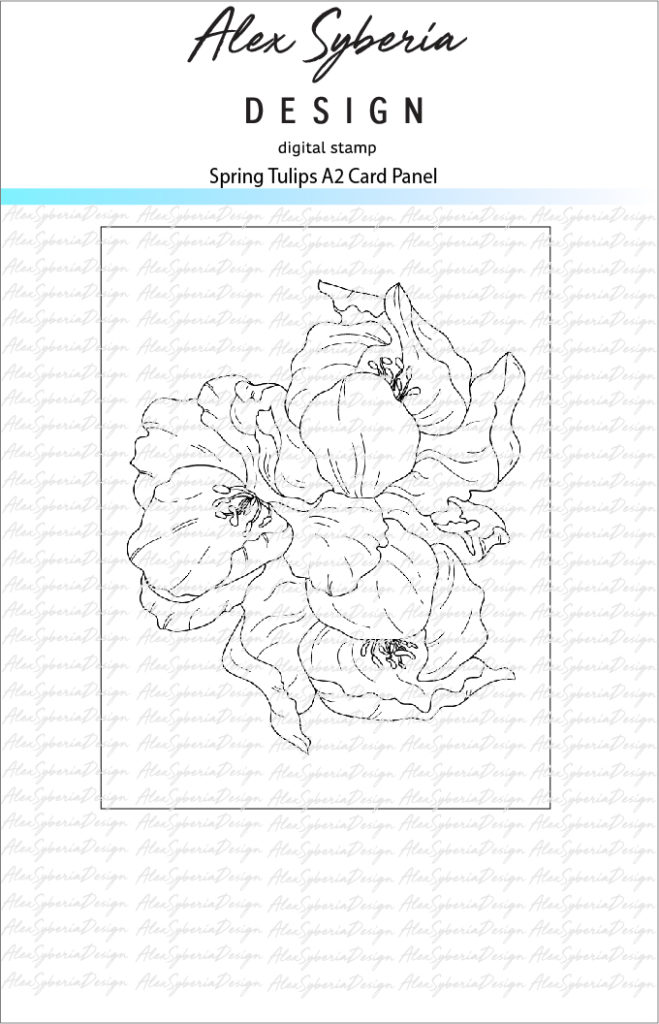 First off I printed the image on XPress It Blending card paper and then I colored it with Copic Markers.
I started with my lightest color, R30,  to continue with my darkest one,  R59,  using a flicking technique that it's basically a  very fast move of the brush tip with the final part  thicker  and lighter than the start point.
You could use the top of the tip or the side of the brush. In this case, and generally when I color flowers I prefer to use the top of the tip to have more definite strockes.
After the R59, I continued with my medium colors, the R37/R35/R32  and at the end with R30.
To intensify the shades I repeated these steps one or two more time adding in the zones I want more darker a little bit of W8.
Notate the when I color flowers I used to color one  petal a time
I cut an A2  black base card  and using the white acrylic paint I made  the drips and  over   themI added some  other white paint splatters.
Once the coloring is completed  I cut out the flower and I started to think about the card base.
I added the flowers coloring on the top of  black Cardstock  and using a rectangle stitched die I cut them togheter.
Then I glued the flower  on the top using  mousse pads to add dimension and I completed adding an embossed sentiment by Altenew who represent in totally, t he card idea.
The black background with  dripping ink represents the black and white  life's  routine and the red flower gives it  value thanks to all the people who stand beside us giving us their love, friendship and smiles.
That's that for today!
I hope you enjoyed this post ! be sure to take a look at the beautiful release by Alex in her Etsy shop here.
Ciao Ciao