Hi everyone!!
after a long break finally here I am to share with you a new card! it was really a long time since I colored something so I missed it so much and today is a very happy day!
I watercolored a stamp I wanted to use for a long time and I am quite happy about the results.
What do you think about?
As I said before I used a didi stamp I love: the "Daffodils A2 Card Panel" you could find with many others  on Alex Syberia Etsy shop . I printed it on 100% watercolor paper and I watercolored it using the Schmincke watercolor adding only a little bit of watercolor pencils to arrange the details.
To finish my top panel I added the big sentiment "Thank you so much" by Pigment Craft Co. and some black splashes.
Here some other pictures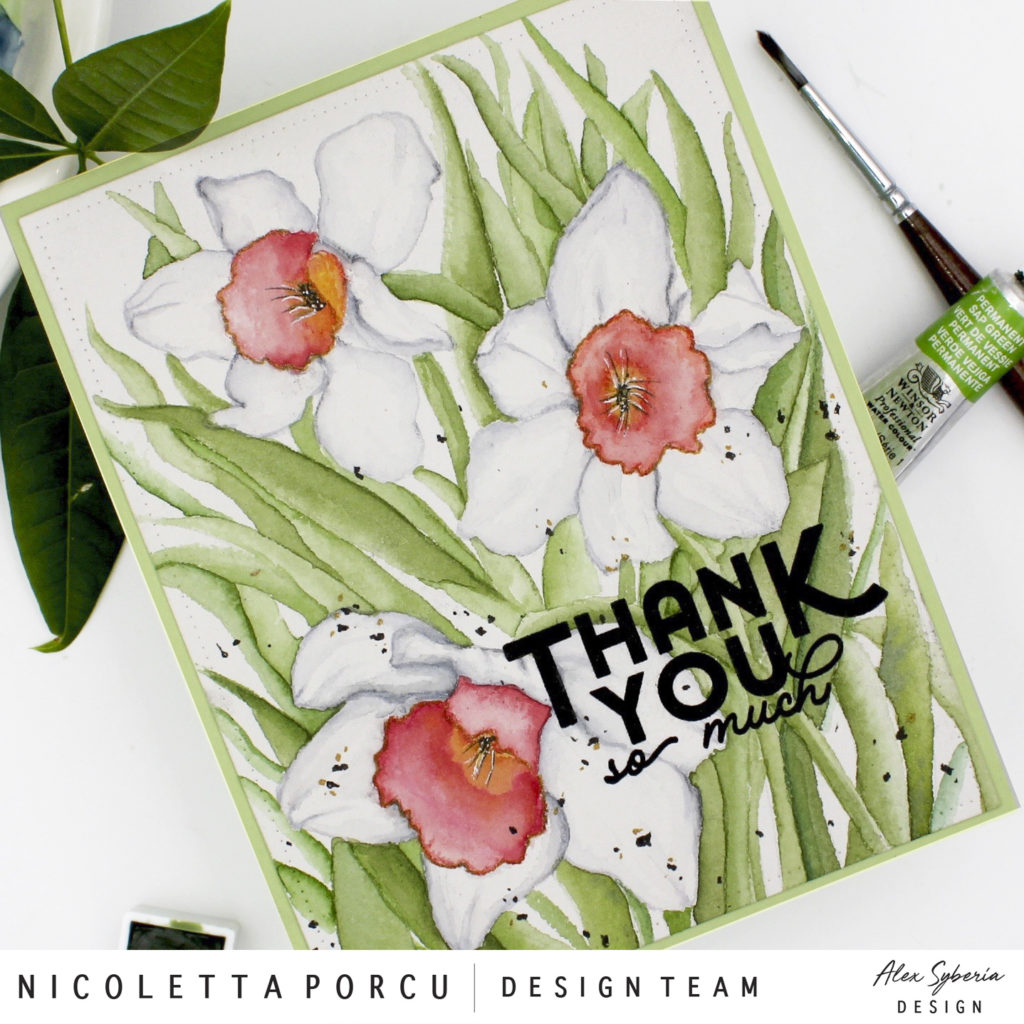 That's that for today guys
Hope you like my card and hope to come back soon with another creation.
Have a lovely weekend!