Hi crafty friends!
Is Nicoletta here today with a new card inspiration!
As many of you already know we are having an Instagram Hop, to celebrate the Alex Syberia Designs and Lindy's Gang ' collaboration. Don't miss out it because there are some gift cards to win 😛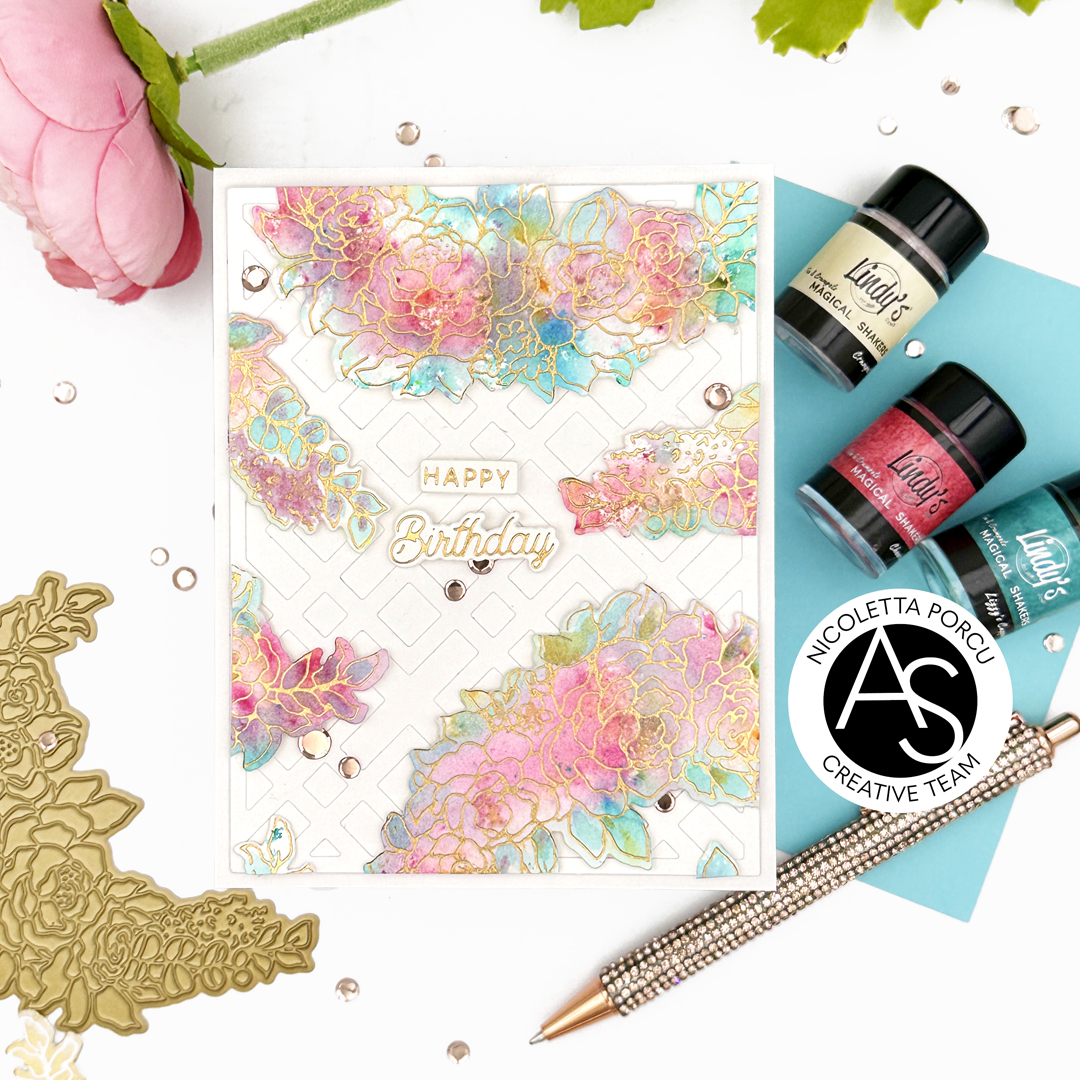 To make my card I mixed some ASD new products with the Lindy's Gang Magical Shakers. I'm going to post the creative process on my IG account here as a reel if you are curious about the making.
I started by spreading some  the Lindy's Magical powders on a piece of watercolour paper ( I used the Cheerio Cherry, the Lizzy's Cuppa' Tea Teal,  the Crumpet Crumbs,  the Butter The Toast Blue ) and I sprayed on some water and I dabbed the excess of it with a kitchen towel.  Then I dried the paper with the heat gun.
I continued by hot foiling in gold  the Floral Medley Hot Foil plate on the watercolored paper and die cutting it with the coordinate dies.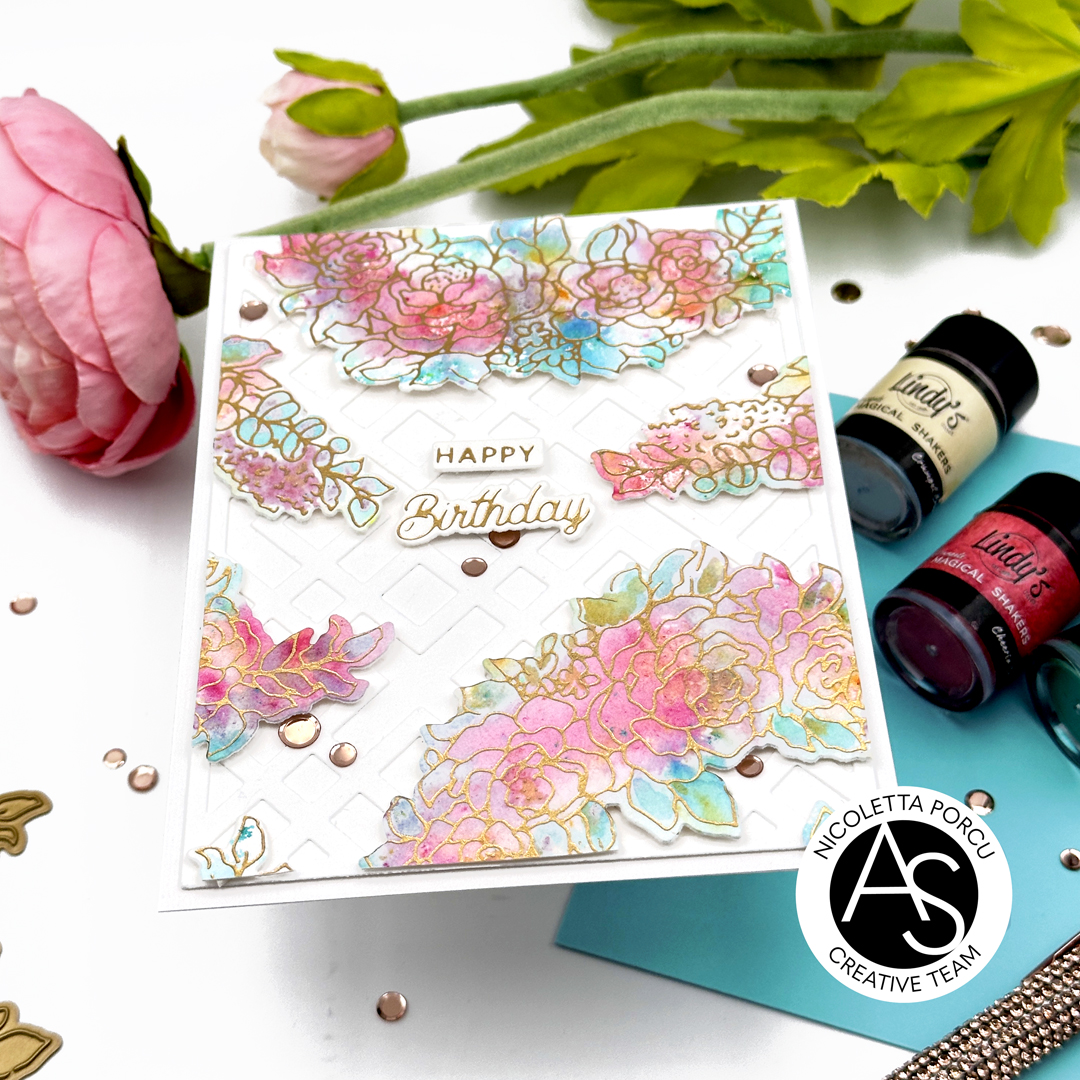 Next up I began to prepare my background by adhering the die cut  obtained using the Trend Pattern Cover die on a white rectangle . Over I adhered the watercolored, foiled flowers using foam tape to give dimension. I cut out the excess  parts and I used them to complete the flowers composition.
At this point I added the  hot foiled sentiment in the center  and as a last touch I glued some  gold sequins.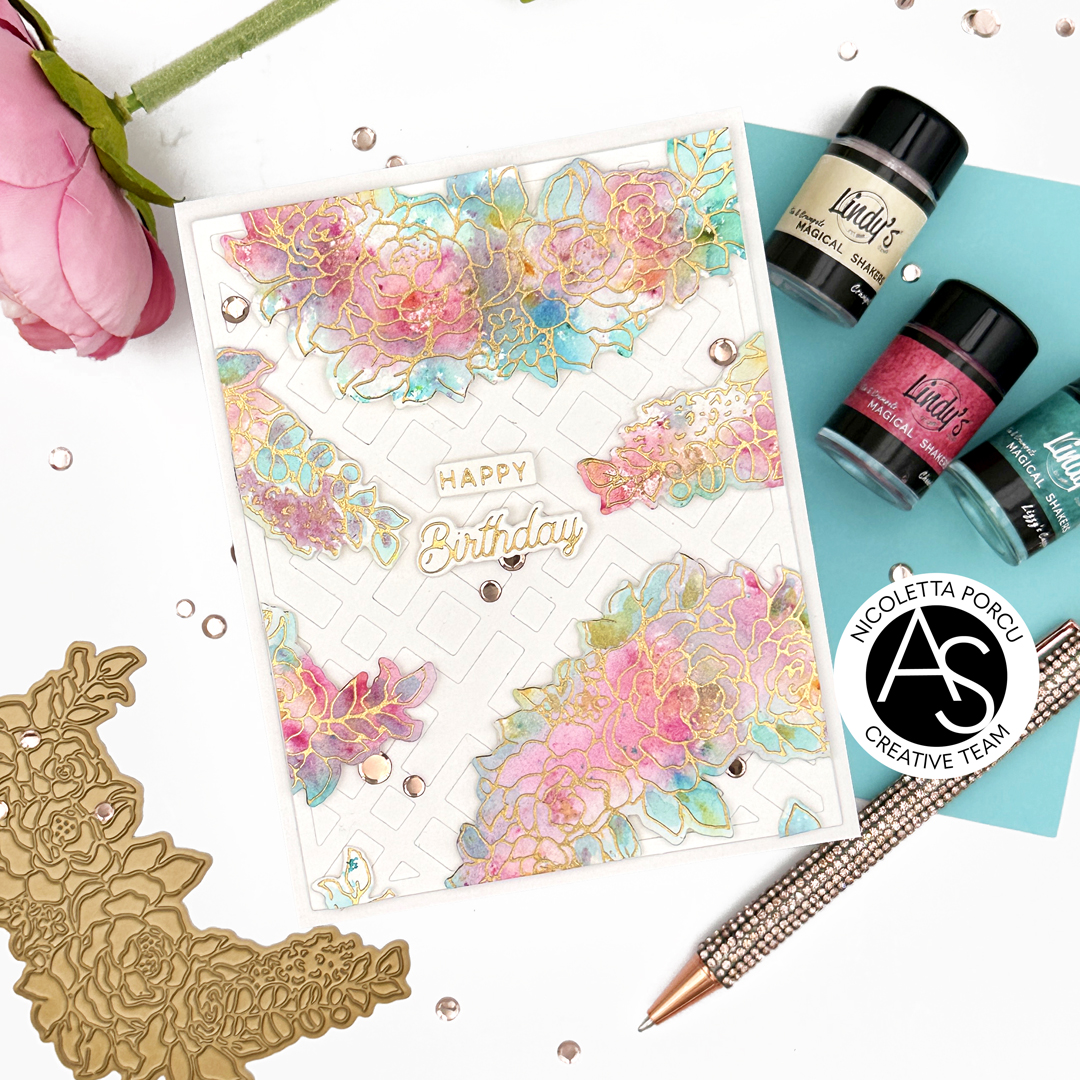 That's that!
Hope you like my card 🙂
I remember you to join us on our Ig hop !
Ciao Ciao