Hi crafty friends! I'm Lien, back with two fun summery cards where the background is the star of the show.
These backgrounds were so much fun to make. I used the Mermaid's Melody Cover Die and cut it twice out of watercolor cardstock. This cover die leaves a fun dotted detail all over your background and I thought it would be fun to use those dotted lines as guides for painting some waves.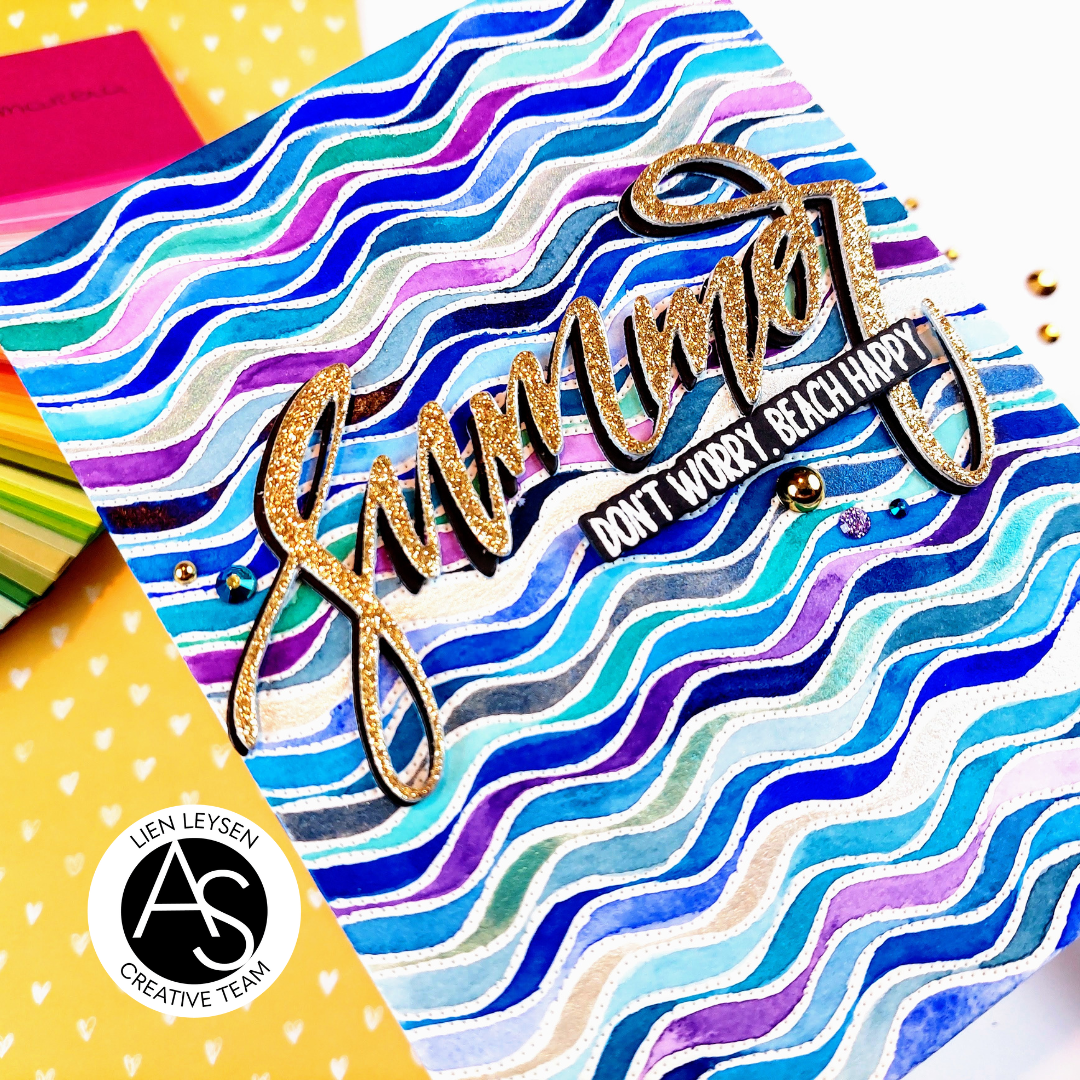 So I took my watercolors and I started by painting blues and purples on the first panel. I adored this, it was so fun to do! And if you're still learning watercolor, this sort of pattern painting is perfect practice for brush control and water control. I highly recommend it. For my second panel I painted a rainbow pattern all over.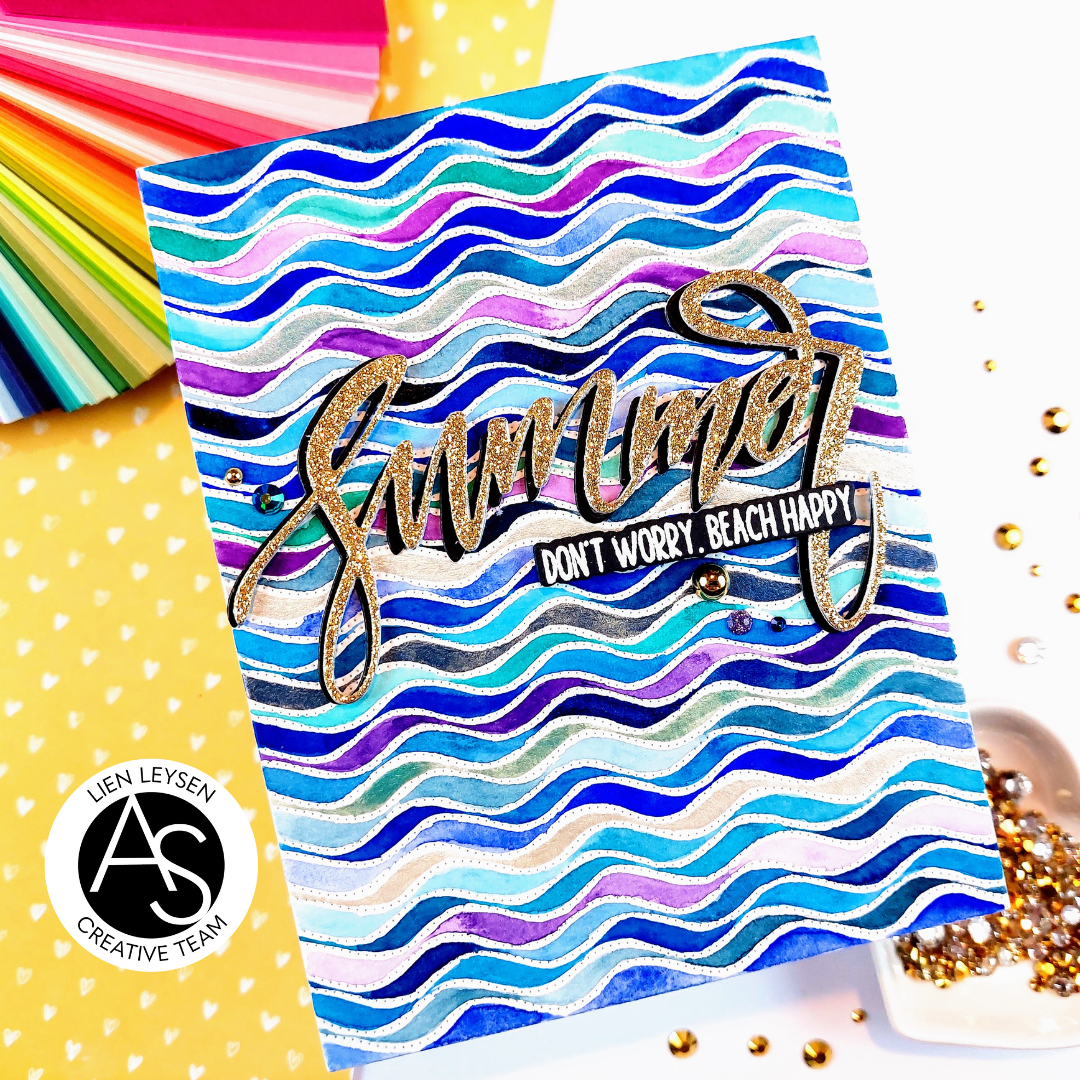 I didn't want to add too much to these cards, just some sentiments. I used the large sentiment from the Summer Bliss Die Set and cut it once from black cardstock, twice from white, and one more time from gold glitter cardstock. I stacked the white and gold sentiments on top of each other and then I adhered those on top of the black but offset slightly to create a shadow effect. I also added a sub sentiment from the Sunkissed Memories stamp set (coordinating dies are available too!).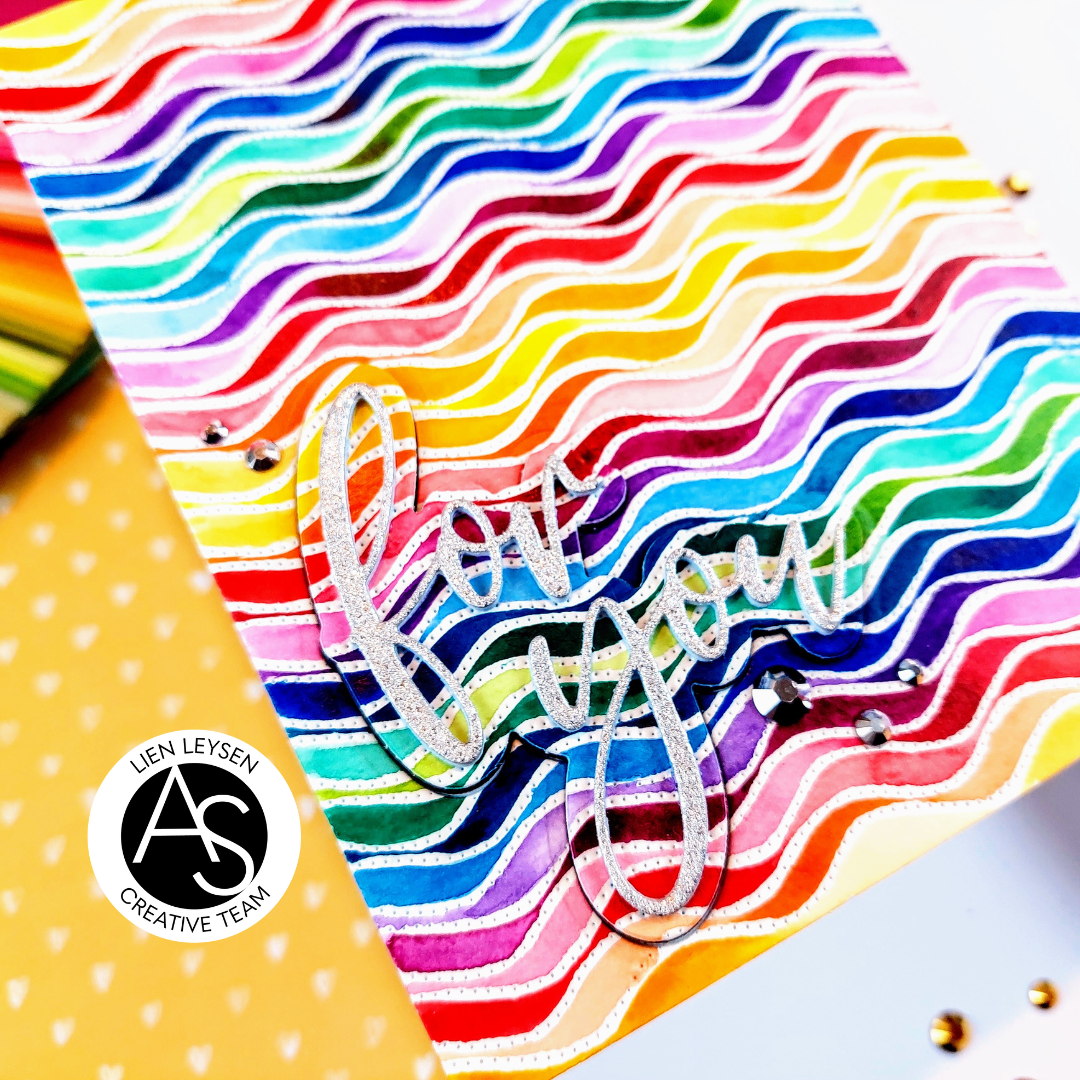 For the rainbow card, I used the For You Die Set. I cut the shadow layer straight from the background and a few more times from black cardstock. I stacked those on top of each other and inlayed it back into the background for a fun eclipse technique. On top of that I added the scripty layer, a layer of silver glitter cardstock stacked on top of a few white layers.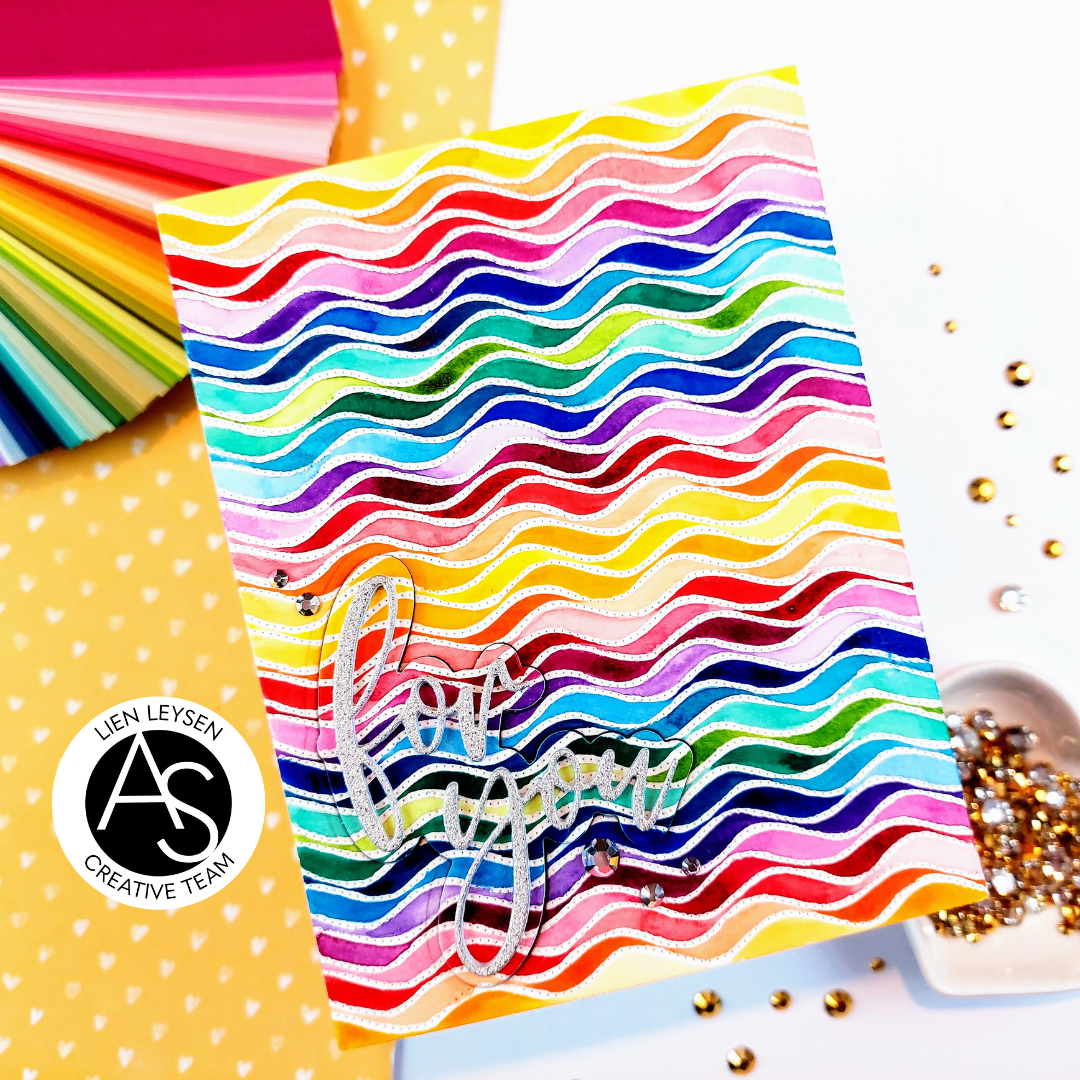 I finished both of these cards up with some embellishments and that's it! Some simple summer cards, but really fun watercolor practice.