Hello everyone !
Lounon here (@craft.me.craft.moi) ! Today I am sharing with you my last card as Guest Designer for Alex Syberia Designs. Thank you so much Alex for having me this month !
For this one I decided to use the beautiful Butterfly file Cut File Bundle to make a Butterfly card with a glittery stained glass effect.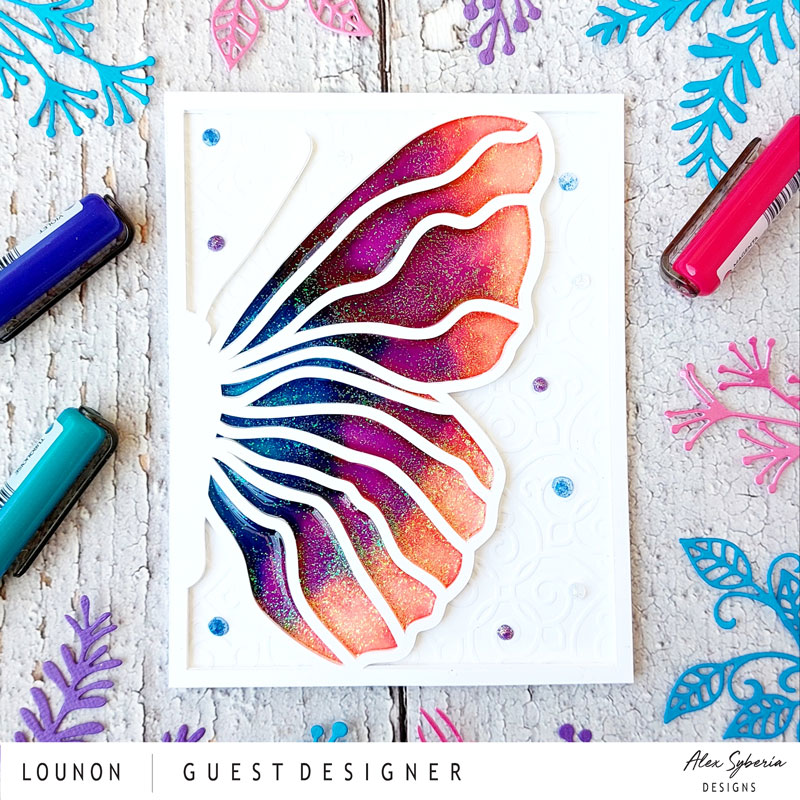 First, I cut the butterfly with its frame 5 times into white cardstock with my Silhouette Portrait 3. I kept the original size (14.4 x 11.2 cm).
Then, I used the function "Release Compound Path" of my Silhouette Studio software to remove the inside of the wings and I cut the shape of the butterfly in its frame. I cut it into thick watercolor cardstock.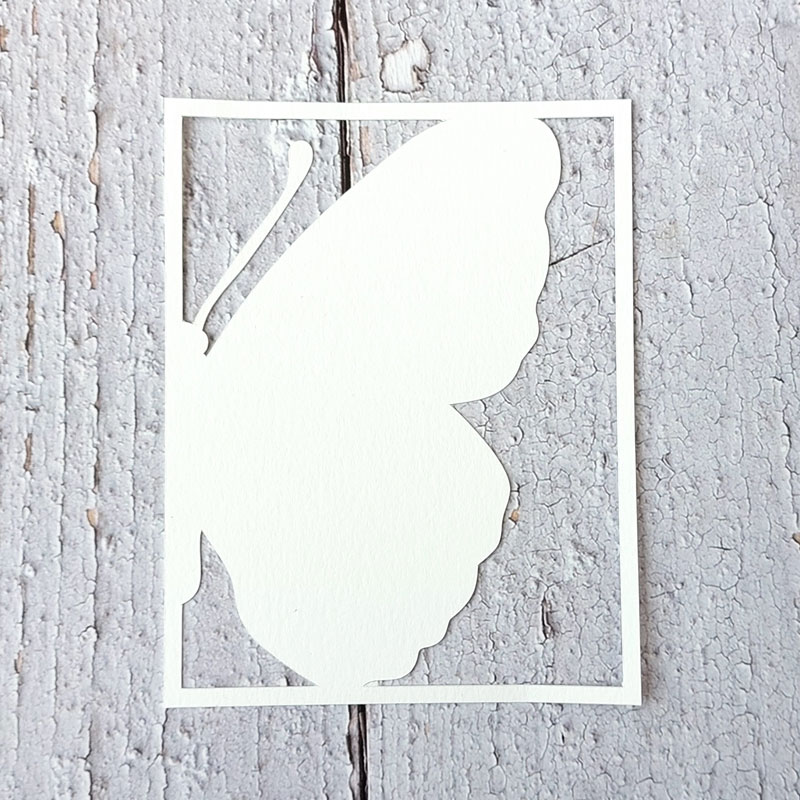 After that, I glued one of the 5 frames I cut on top of the watercolor frame.
Then, I colored the inside of the wings with my Karin markers. You can use any watercolor medium you want; I used my Karin markers directly to have bold and bright colors. Don't spend too much time on the coloring, I kept it rough because the glaze and sparkles would soften it. It doesn't matter if you put inks on the butterfly it will be covered with the other layers.
After that, I glued three of the frames together and glued it on the colored butterfly. Then, I filled each parts of the wings with my Nuvo Crystal Glaze. If you have bubbles you can burst them with a pokey tool. When it's done, the glaze will look cloudy.
I added my sparkle on top of it when it was still wet and let it dry overnight.
Then, I used my embossing folder on white cardstock and sized it to fit my frame. I glued it behind my frame.
Finally, I added my Nuvo Drops Dazzling Blue, Silver Crystals and Sugar Plum.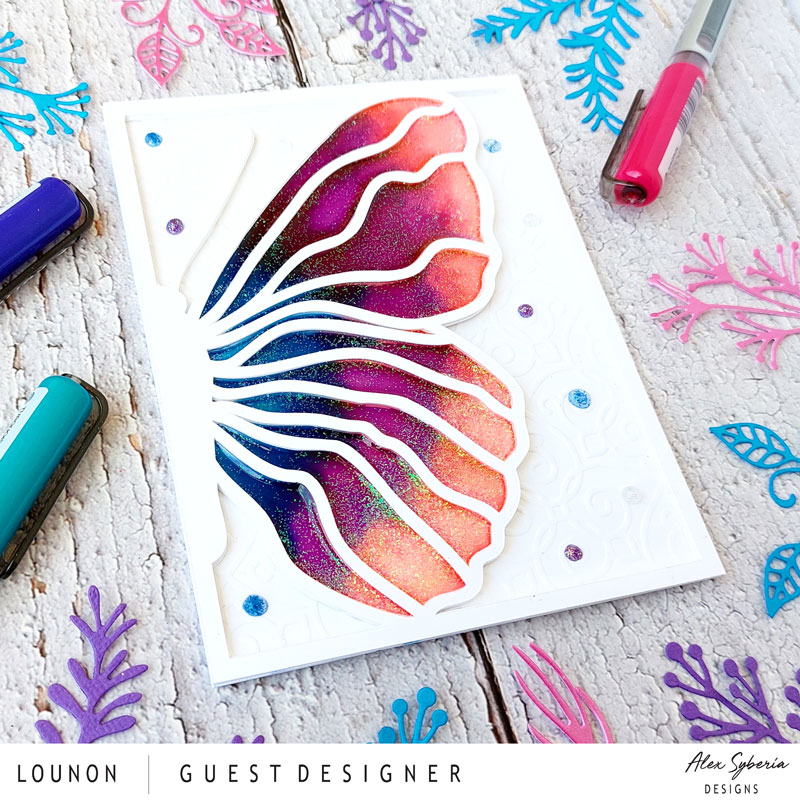 Et voilà !
May the craft be with you !