Hello there! Teresa here from teresalitchfield.com. I've been having so much fun with the Alex Syberia Designs Digital Stamps and Cut Files. I thought I would share a couple of ways that I love to color.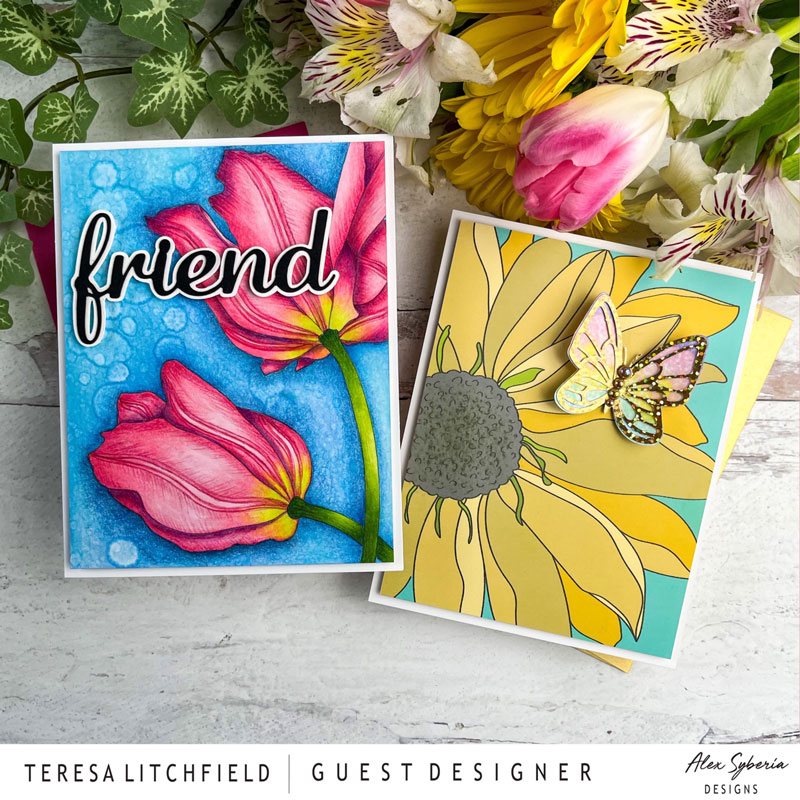 My first card was created with the Tulip Close-Up Digital Stamp. Tulips happen to be my favorite flower.
I colored this with Copic Markers starting with the background first. Most often I color dark to light and I like to under paint in the darkest areas. I started by using N2 to create a shadow around the flowers and then continued with B32 and B01and colored the entire area.
After that I spattered it with the Colorless Blender Refill and then spritzed it with alcohol. The blender solution eats away more of the color and the alcohol shatters the ink. Using X Press-it Blending Cardstock makes this work even better!
The colors for the stems are B34 to underpaint, YG17,YG03 and YG21. Then to color the tulips, I used B32 to underpaint and then the combination of RV14, RV13, and RV11. I also used YG21 at the base of the flowers.
Next I added detail with colored pencils to give more depth to the shaded areas which also pulls the highlights forward.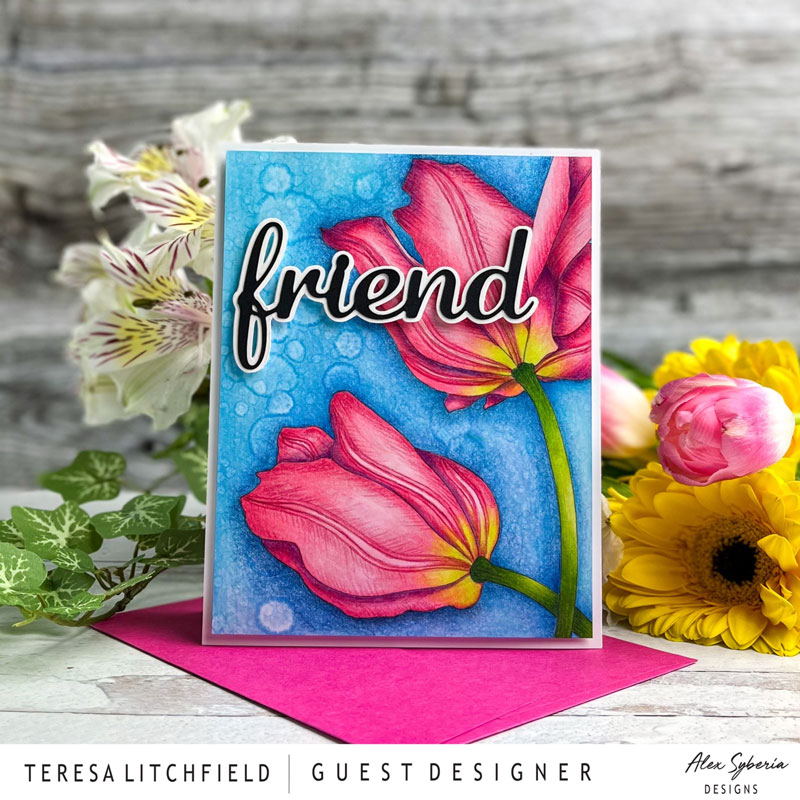 The Friend sentiment is from the Love & Friend Sentiments Cut File. I hot foiled the shadow with the solid plate that comes with the Gemini Foil Press Machine with Opal Glimmer Foil.
My next card using the Hello Summer Digital Stamp was super fast and extra fun to make!
I really love using the Procreate App on my iPad with the Apple Pencil. If you're not sure what this is, it's an amazing digital illustration App in which you can draw, sketch and create. I think it's very user friendly and it's reasonably priced!
I brought the digitals into the program and created a color palette, then literally drag and drop the color where I want it. Next all you have to do is save and print!
I kept this card very simple and decided to add the Layered Butterflies Cut File Bundle. The file has 3 layers but I only used the 1st and 3rd. I colored the solid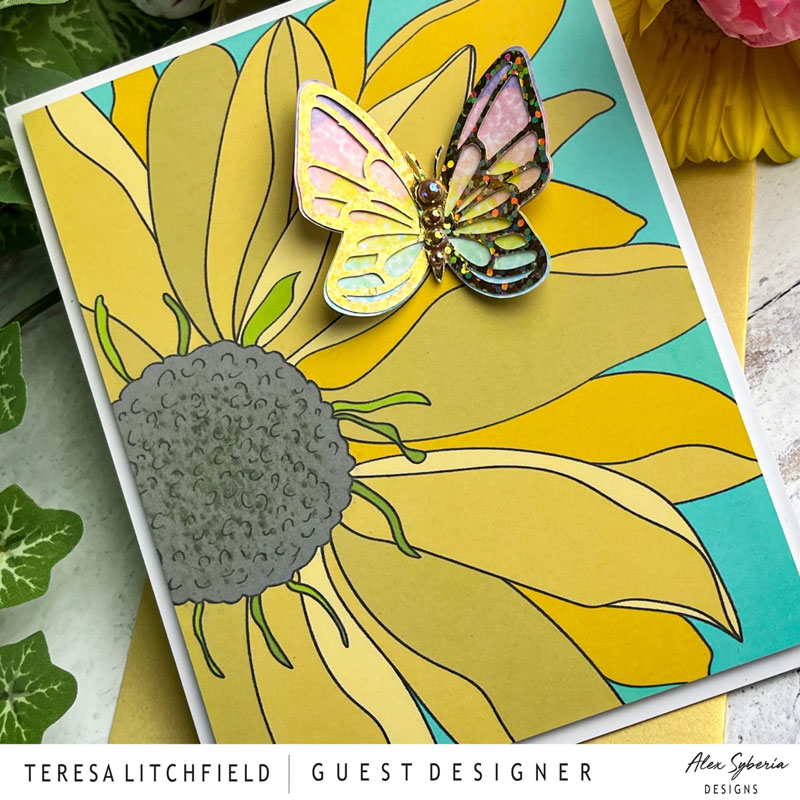 layer with Copics in a rainbow with a pointillism technique and hot foiled the 3rd layer with Speckled Aura Foil adding Iridescent Gold Pearls as an accent.
I hope I inspired you to create your next Digi Card. Thanks for stopping by!
Teresa