Hey crafty people!
It's Tasha from @HandmadeByTasha13 sharing some of my tips for colouring florals with Copic (or other alcohol based,) markers.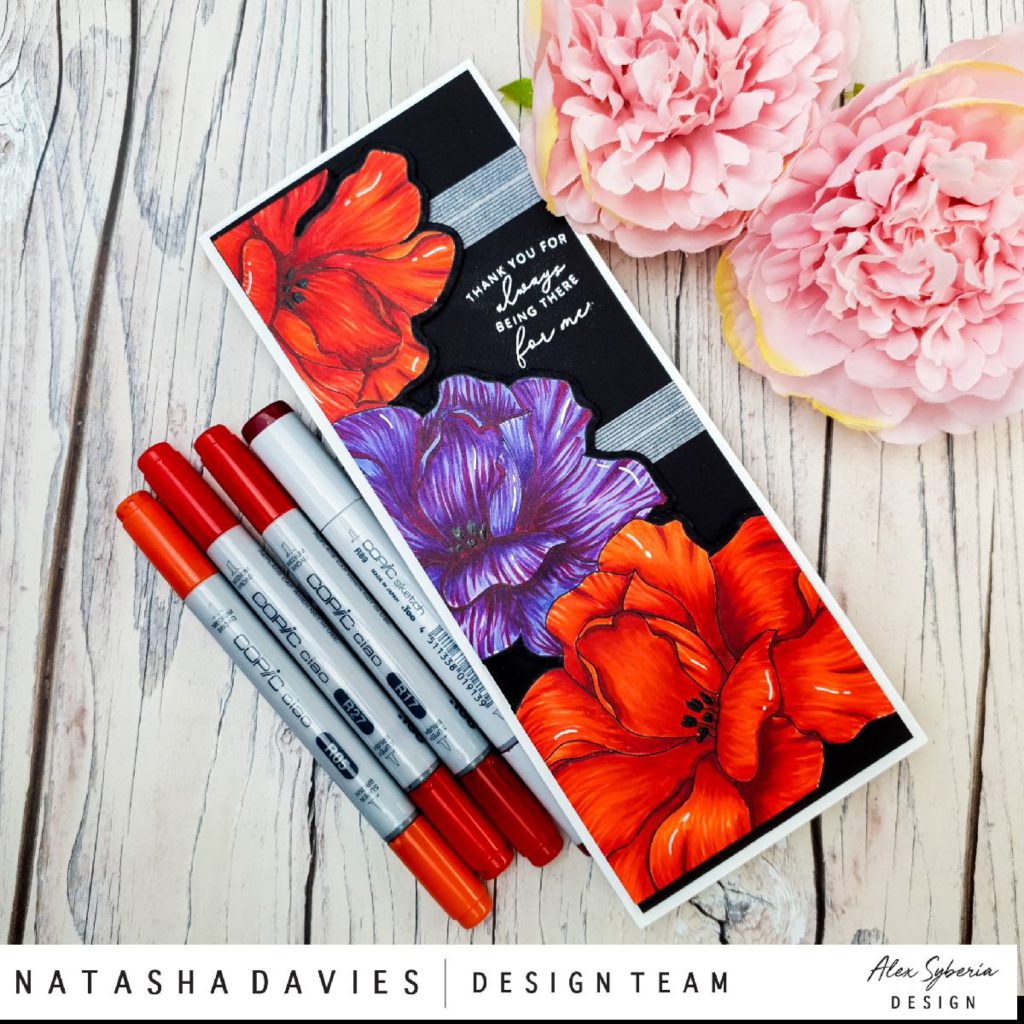 I'm just giving you some tips & thoughts on what I find made colouring easier and more enjoyable for me, personally. I am completely self taught and it has been a journey to get to where I am today, a journey that I'm not through with, but I am at a point where I can enjoy the process.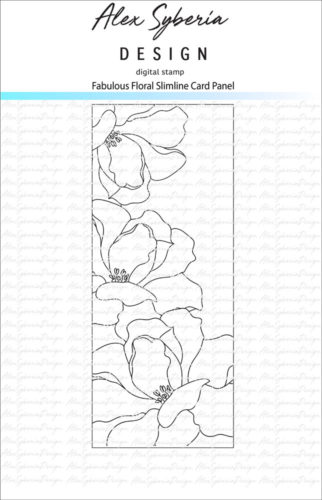 I created a slimline card using the Fabulous Floral Slimline Panel design from the March release, and I created a video of my colouring process. It took quite a long while to colour, so I have sped up the video considerably; if you want to watch it slower you can do this by clicking on the 3 dots in the top corner of the video, where you can change the playback speed.
VIDEO
Sentiment -Thankful For Friends | Pinkfresh Studios
Colours Used-
Red | E50, R05, R17, R27, R89
Purple | BV00, BV11, BV04, V17, V09, RV69
I will be back later in the month with some more inspiration, but until then…
Stay Crafty!!
Byeeee!!!
*Please be aware, products links used are affiliate links where available. This means that I would get a small commission whenever anyone purchases using them, at no additional cost to yourself. Thank you so much to anyone who chooses to shop using my links.
Affiliate links are used