Hello my fabulous friends!
My name is Kassi, and this month I am excited to be guest designing for Alex Syberia Designs!!
If you follow me on Instagram, you know I love painting flowers… and Alex's digital floral stamps are FABULOUS! I was absolutely thrilled when she asked me to guest design!
For my first project, I chose to paint the Pretty Cactus.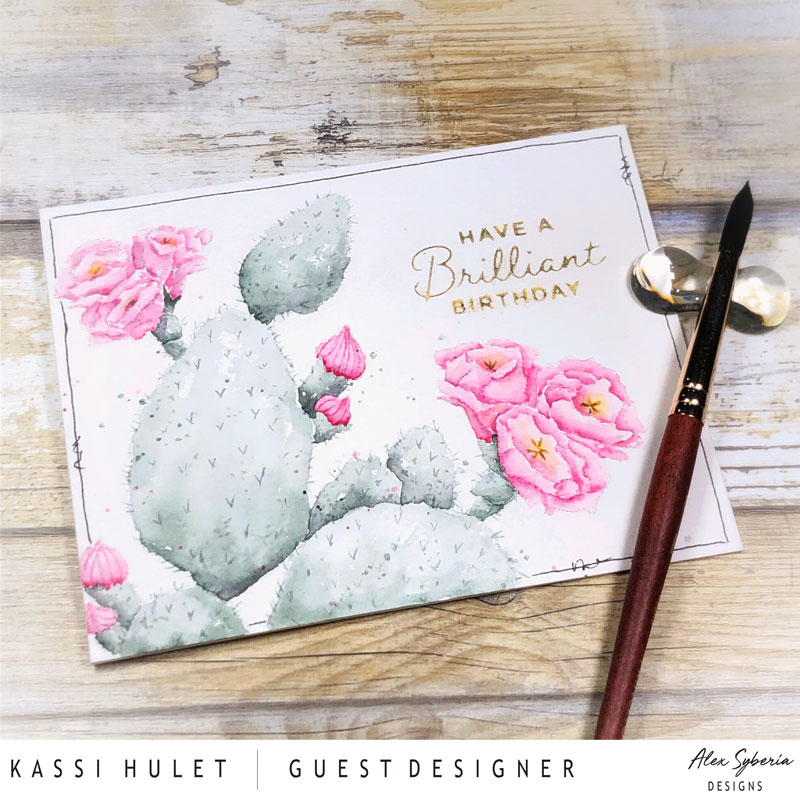 Cacti remind me of the many wonderful vacations I've spent exploring southern Utah… Such a beautiful place full of sweet memories. (but, if we are being honest, it's a bit too hot for me to stay long!)
Paper: Arches Cold Press watercolor paper
Color: watercolors- Holbein and Daniel Smith
Hot Foil Plate: Spellbinders Glimmer Burst
Foil- Crafter's Companion Gold
Isn't this cactus gorgeous? And, since this is a digi stamp, you can print it as big or small as you want… I went big (of course!)
Since my printer doesn't like thick cotton watercolor paper, I have to print on regular paper, then trace it onto my Arches paper using a lightpad. It's an extra step, but for me, it is worth it to paint on good paper. If your printer will print on watercolor paper, than you are lucky, and won't have to trace anything!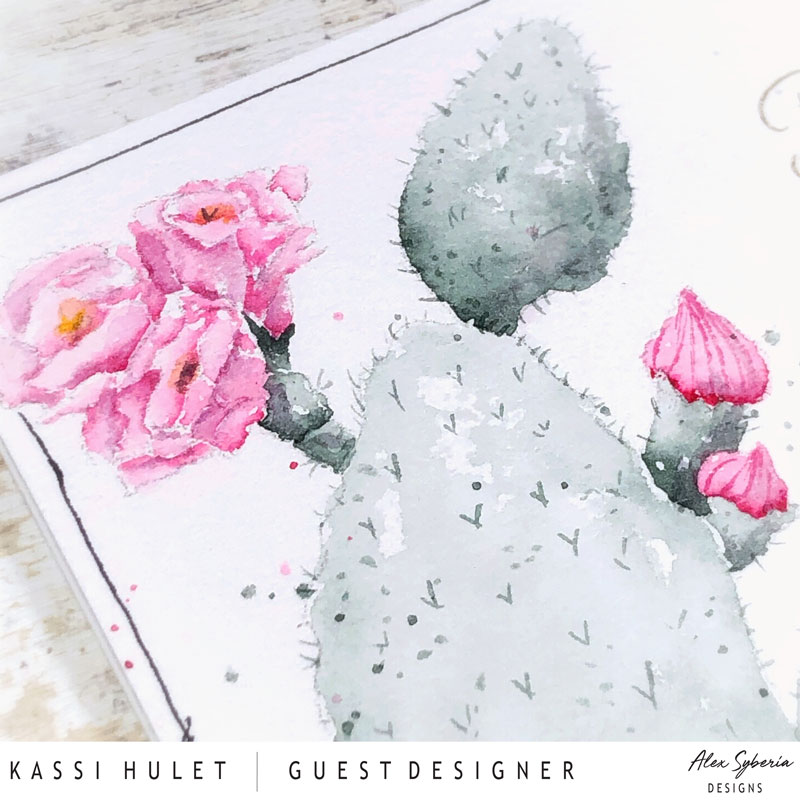 I decided to use my Holbein watercolors for this cactus. It's a newer palette for me, and I'm less familiar with the colors, but I'm loving this Shadow Green! I admit, I couldn't make it through without grabbing a little Daniel Smith Moonglow for some color in the shadows. I just can't find a good substitute for that shadow color in any other brand. There is something so elegant about the combination of foil and watercolor florals. It adds the perfect finishing touch!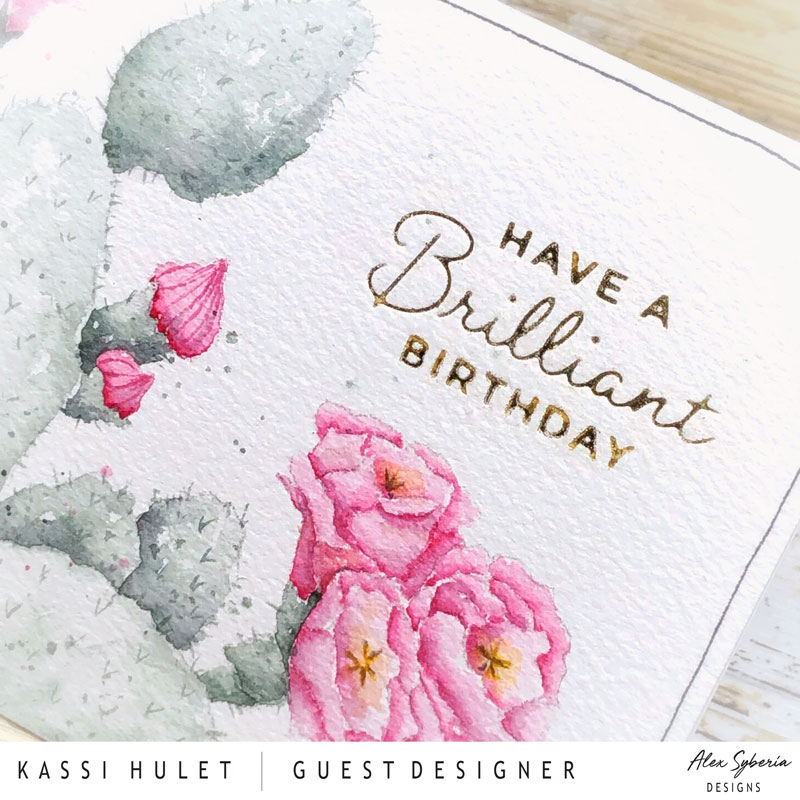 Be sure to check out all the beautiful digi stamps in Alex's shop!
I'll be back with more soon… see you then!