Hello my fabulous friends!
Kassi here, and I'm back with another beautiful Alex Syberia Designs floral stamp… This one is called Precious Flowers, and it was so fun to paint!
Paper: Arches Coldpress watercolor paper
Color: watercolors
Hot Foil Plate: Spellbinders Yana's Special Sentiments
Foil: Spellbinders Silver
I love peach flowers…. but I find it hard to find the right colors to use to get the peach color I want. It either ends up too yellow, or too pink.  I decided to embrace this today, and really played with the glazing of yellow and pink to give more color variation to the petals.
I also like to incorporate some of the flower color into the leaves while the first layer of green is still wet. It makes the leaves more interesting, and also lends some harmony to the image, making the leaves look like they really belong with the flower.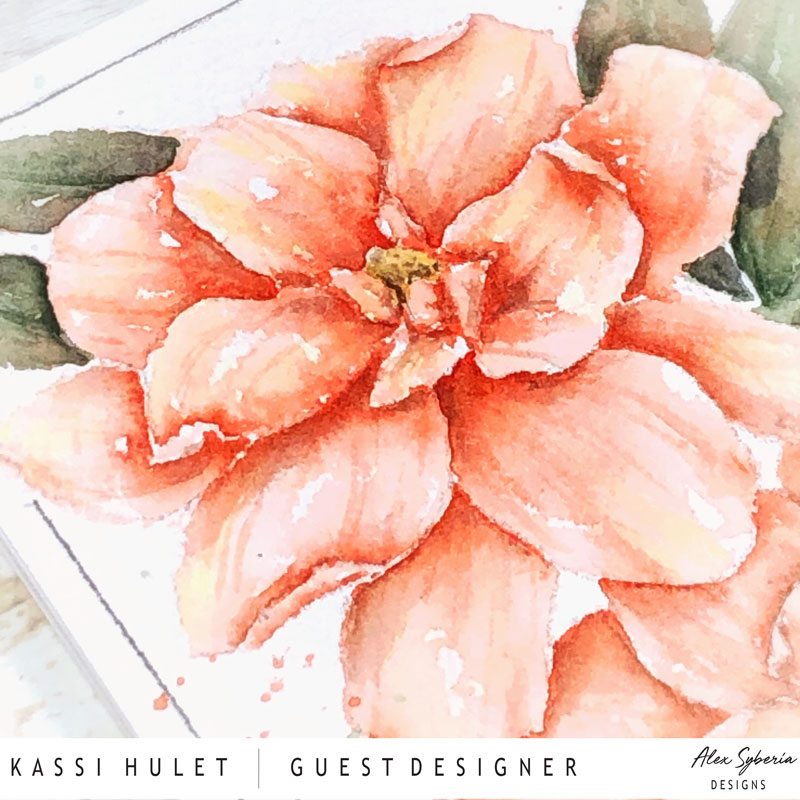 I finished this card off with a beautiful foiled sentiment. The foiling gives it that little extra pop.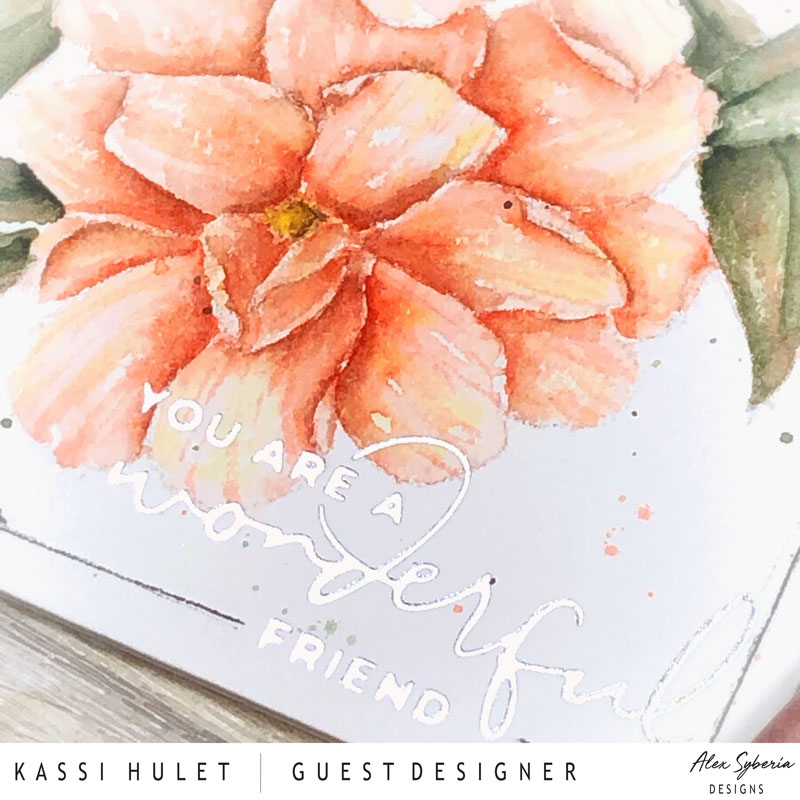 Be sure to stop by Alex's store to find this stamp and many others!
I'll be back with more soon… see you then!