Happy Wednesday crafty friends! Thank you so much to everyone who participated in our October inspiration challenge! We absolutely loved seeing all your projects, thanks a million for creating with Alex Syberia Designs.
In this post you'll find our three favorite projects from the September challenge, along with 1 randomly selected winner of the £20 gift card!
Some of our personal favorites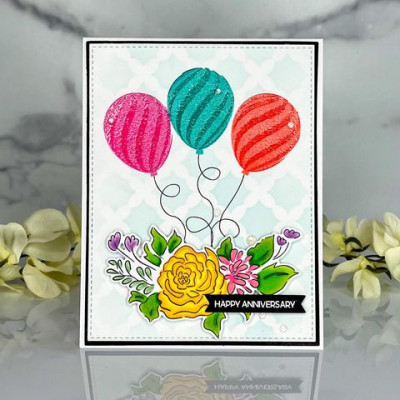 Debbie created this gorgeous anniversary card using the Floral Balloon Extravaganza stamp and die set, using embossing powders to add some extra shine to those balloons. In the background you can also spot the Floral Lattice stencil.
Greta created this soft and elegant floral card with the Spring Garden stamp and layering stencil set. She didn't only use gold embossing powder for the outline of the blooms, but also used it as additional accents on her card to tie it all together.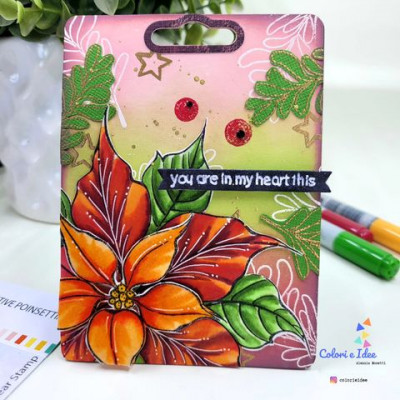 Finally Alessia created this bold Christmas tag with the Festive Poinsettia stamp set. She used embossing powder for all the stunning details on her tag.
These projects are just so stunning, thank you so much for sharing them with us!
Now it's time to announce our randomly chosen winner! Anyone is eligible to win our £20 giftcard, as long as your project meets the challenge criteria.
Alessia, you are our randomly selected winner of the October Inspiration Challenge. Please email dtc.alexsyberiadesigns@gmail.com within 14 days to claim your prize!
Thanks again to everyone who played along, it's a joy to see what you can make with our products! We'd absolutely love it if you could play along again in November!