Hello, crafty friends!
This adorable Clean and Simple monochromatic card by our Guest Noga brings a smile to our faces!
We love how she's combined the From all of us Stamp Set and Coordinating Die with a heart die cut to create a picture frame for this fun group of furry friends!
To start with, stamp the large cats and dogs stamp onto an A2 panel. This stamp will fill most of your space. Choose your favourite alcohol makers and colour in the little guys. If you want a clean and simple, yet elegant look, you can do what Noga did and go with different tones of the same colour – fun, isn't it?
Once happy with your colouring, you can use any basic die shape, such as a heart, a circle, rectangle… to create your window frame. Centre the die cut on another A2 panel and place it on top of the panel with your critters. If you wanted some dimension, you could use some double sided tape here.
And that's it! How nice and easy was that?
Also… have you heard? We have OUR BIGGEST SALE EVER – Boxing Day Sale happening right now – 40% off the whole shop! Including this super fun and cute stamp set featuring some playful cats and dogs! Grab it while it lasts.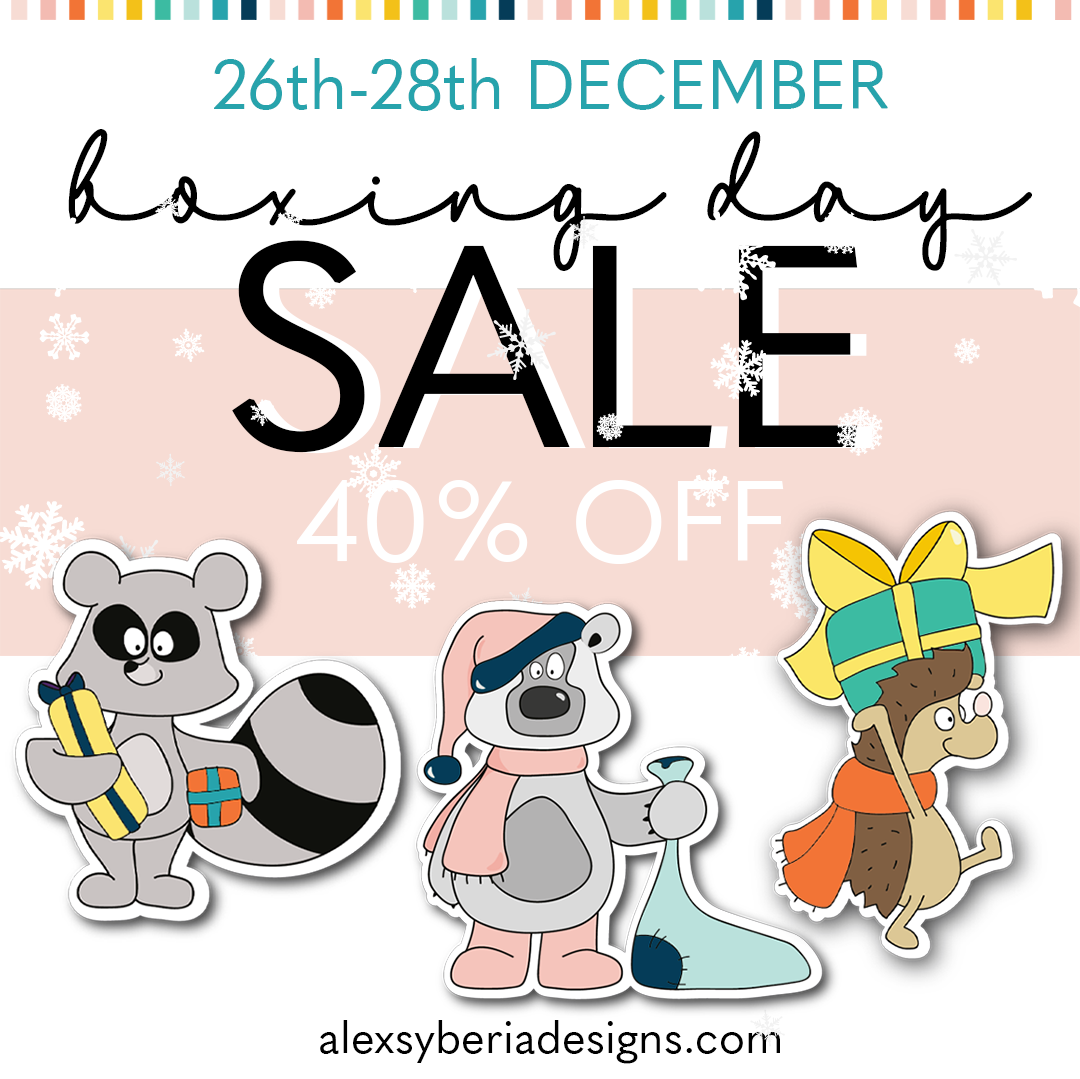 Thanks for stopping by today!
Crafty hugs,
Alex Syberia Designs
***
Follow Alex Syberia Designs for lots of inspiration: