Hello crafty friends!
It is Friday! woop woop. I hope you have lovely plans for the weekend ahead. I have some crafting and good food planned so I am very much looking forward to it!
Today's card features the Best Summer Flowers Bundle digital stamp from Alex Syberia's new release.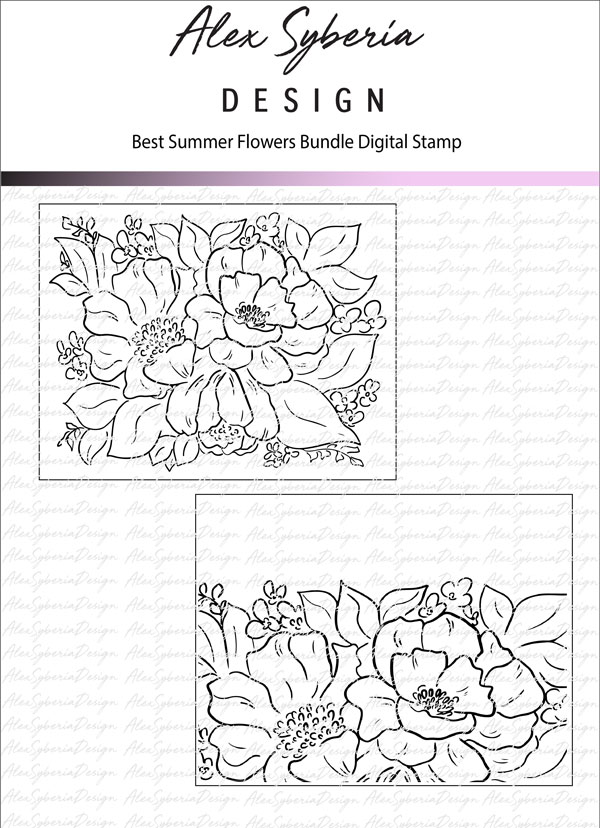 I usually go to town with flowers and use my watercolour markers, which otherwise live on a shelf and don't come out… but this time I did something completely new and different for me: I used an inked blended background to give the flowers colour!
As you know if you've read one of my previous posts, I just discovered that I can print on vellum and use embossing powder with a digital stamp with an inkjet printer. What a dream!
So I had to use this technique again with this card.
Best Summer Flowers Bundle digital stamp
I started by ink blending a panel with kitsch flamingo, tumbled glass and dried marigold, arranged in 'blobs' around the panel. I wasn't too worried about the blending not being the smoothest as I knew the panel would be covered by the vellum and flower.
I then used the biggest of the scalloped die cuts from the Waffle Flower A2 Lacy Layers die to and used the hugs word die from Time for Tea Designs to cut from the same panel too.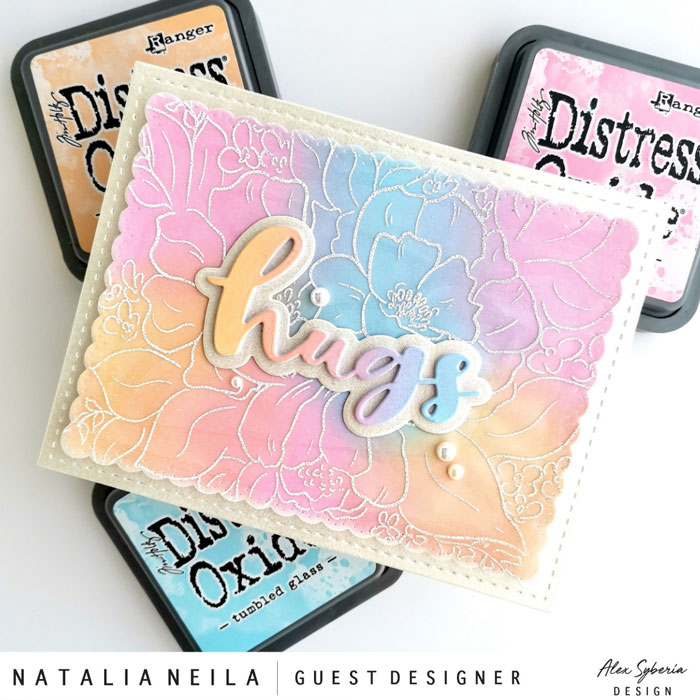 I then printed the flowers panel on vellum and used white WOW embossing powder on it. I used the same Waffle Flower die to get it to be the same as the ink blended panel and glued it down with liquid glue. TIP: don't do what I did and put glue randomly across the panel as it shows through!! – apply it strategically and dab it with your fingers before gluing the panels together… If you pay attention to my pictures, you can actually see the glue. I was so disappointed but hey, you live and learn!
I used some pearl cardstock for the sentiment shadow and the base of the card as I thought the colours went well together, and I finished it off with some pearls from My Little Things from Lucy.
If you are enjoying this release as much as I am, there are still two more days to hop along and get a chance to win a giveaway! Head over to this post.
I hope you like this and maybe help you use flower stamps in a different way!
Sending hugs,
Natalia