Hello everyone! Bonnie here from BONNIECAROLLEE Makes Cards . I am sharing another image from Alex Syberia Design's February 2022 release. TULIP CLOSE-UP is featured in a pair of soft and pretty cards using an embossed vellum overlay.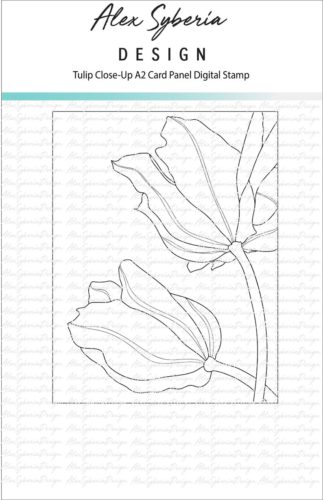 The image was printed twice for each card; on vellum and Canson XL water colour paper. The ink on the vellum print does not dry immediately so I was able to coat it with gold embossing powder and heat set it. The tulips on the Canson paper were watercoloured using a 'wet on dry' technique with Mijello Mission Gold water colours.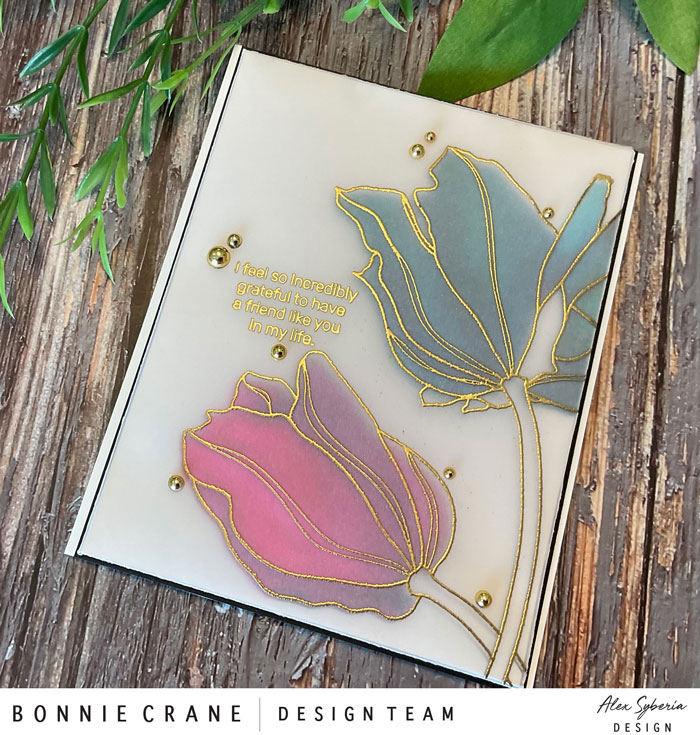 The water colour panels were trimmed to 4" by 5 1/4". The embossed image was aligned to the water colour and marked with a pencil about 1/2" from the perimeter of the water colour panel and trimmed. The sentiments from Simon Says Stamp's Inside Friend messages were embossed on the vellum. With the images on both panels aligned, the vellum was lightly scored and creased. The vellum was adhered to the back of the water colour panel with double sided tape.
The panel was mounted on black card stock before being adhered to an A2 sized card base. The card was embellished with gold foil pearls.
VIDEO TUTORIAL
THANK YOU SO MUCH FOR VISITING!