Hi crafty friends! Lien here from Studio Kato, first time on the Alex Syberia Designs blog and I'm sharing a fun hot foil trick for your cover dies! You can also watch the video linked below for more information.
I love this so much, I couldn't stop foiling so I made a set of three cards, simply changing up the colors. You can do this with any cover die, but I think the Modern Stripes die is perfect for it, since it's really fun to color as well!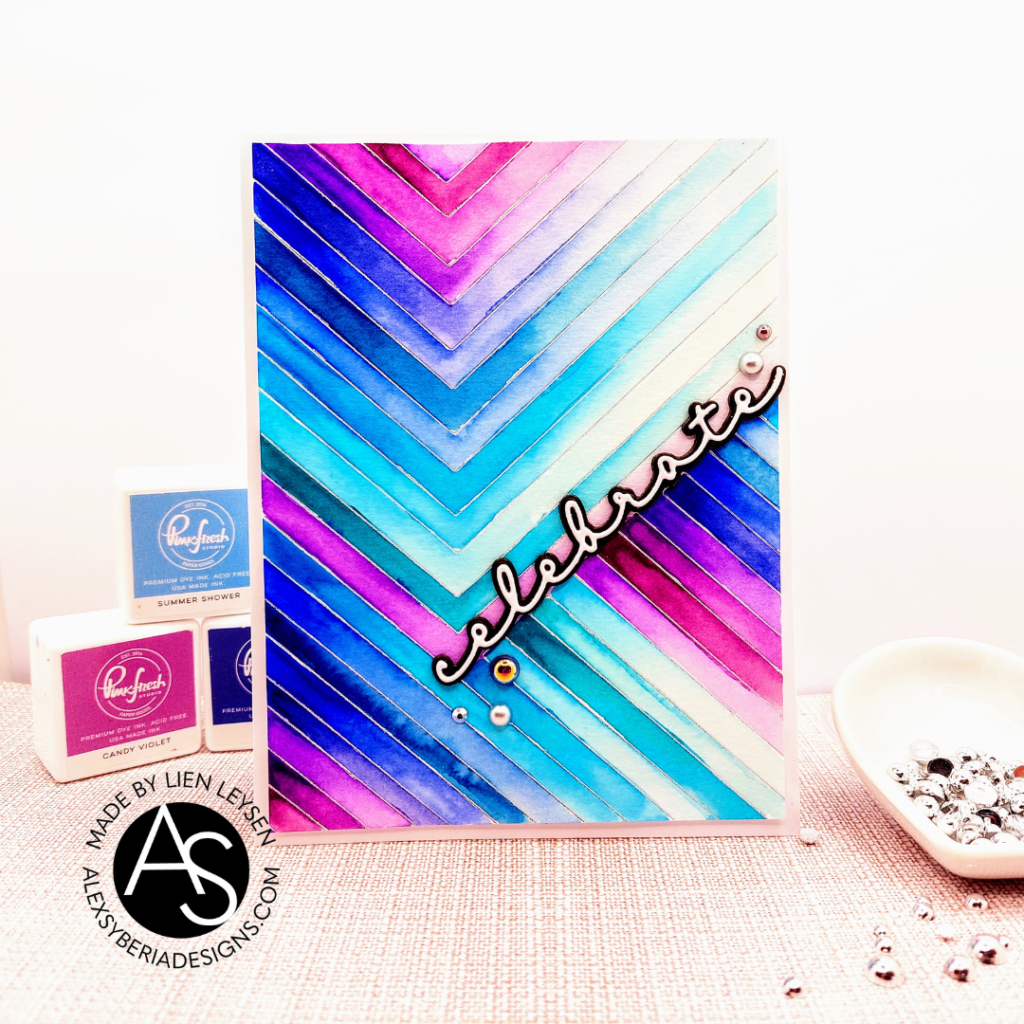 I decided to watercolor these panels with the Karin Brushmarkers Pro so I'm using watercolor cardstock. You can use any medium of your choice and adjust your paper.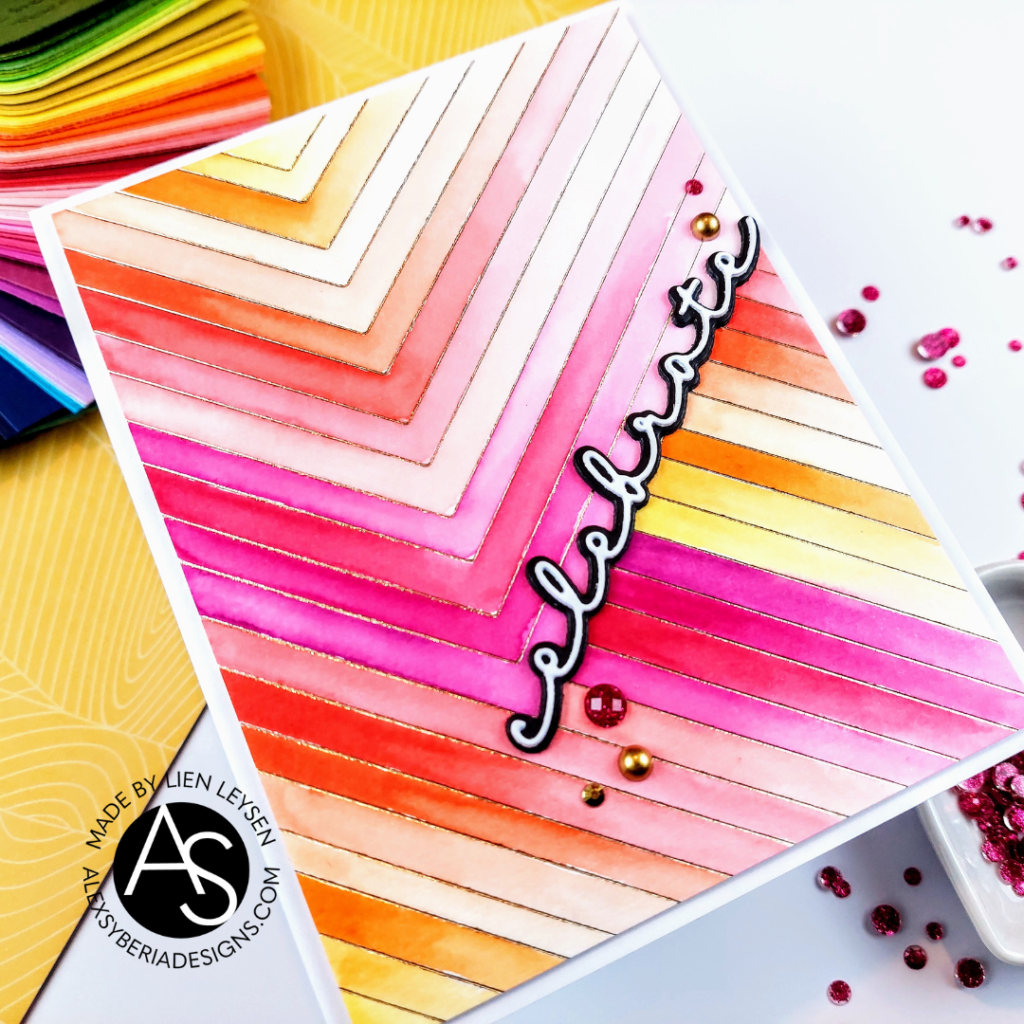 The trick to get a beautiful foil result with dies is baking paper or parchment paper. On your glimmer platform, you want to put your die facing up, then a piece of baking paper, your foil and your watercolor cardstock. The piece of baking paper will make the foiled lines of your die a little bit thicker so they're a lot more visible and shiny.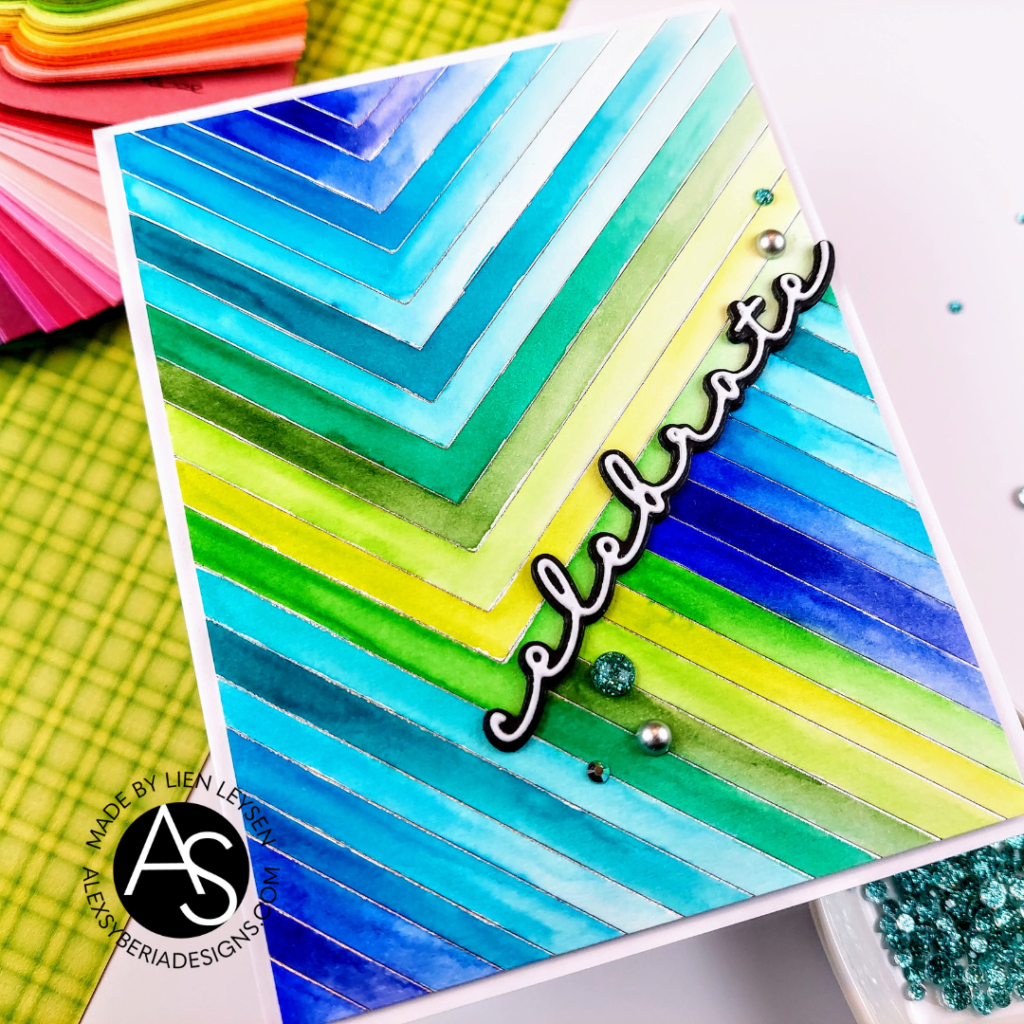 Another tip is to not use too much pressure, the die will start cutting through the paper and the deeper it is pressed into the cardstock the thinner your line will be. This takes some experimenting with your machine, but once you find the perfect sandwich you can use it for all your dies!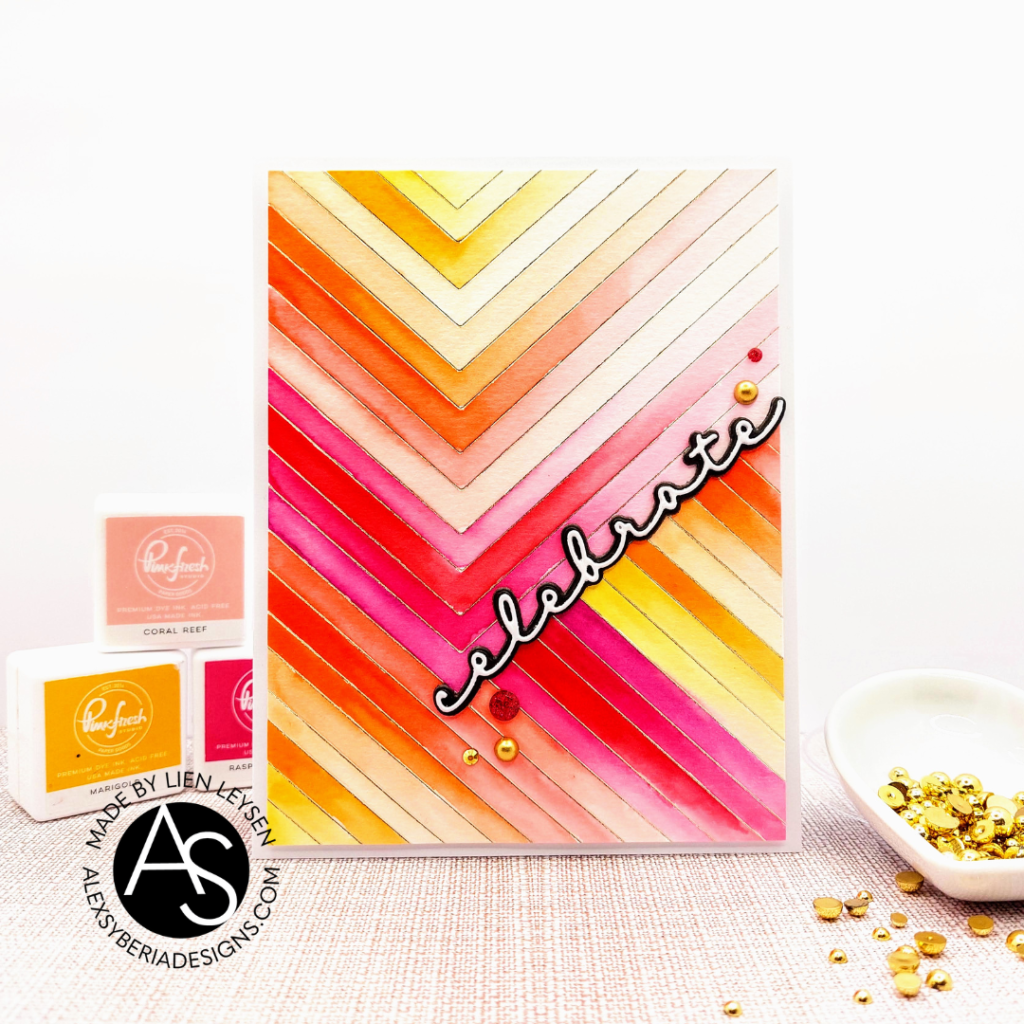 I foiled two panels with silver hot foil and one with champagne hot foil, both from Spellbinders. I used my Karin Brushmarkers to color them in, putting the concentrated color on one side of the stripes and blending it out with water to the other side.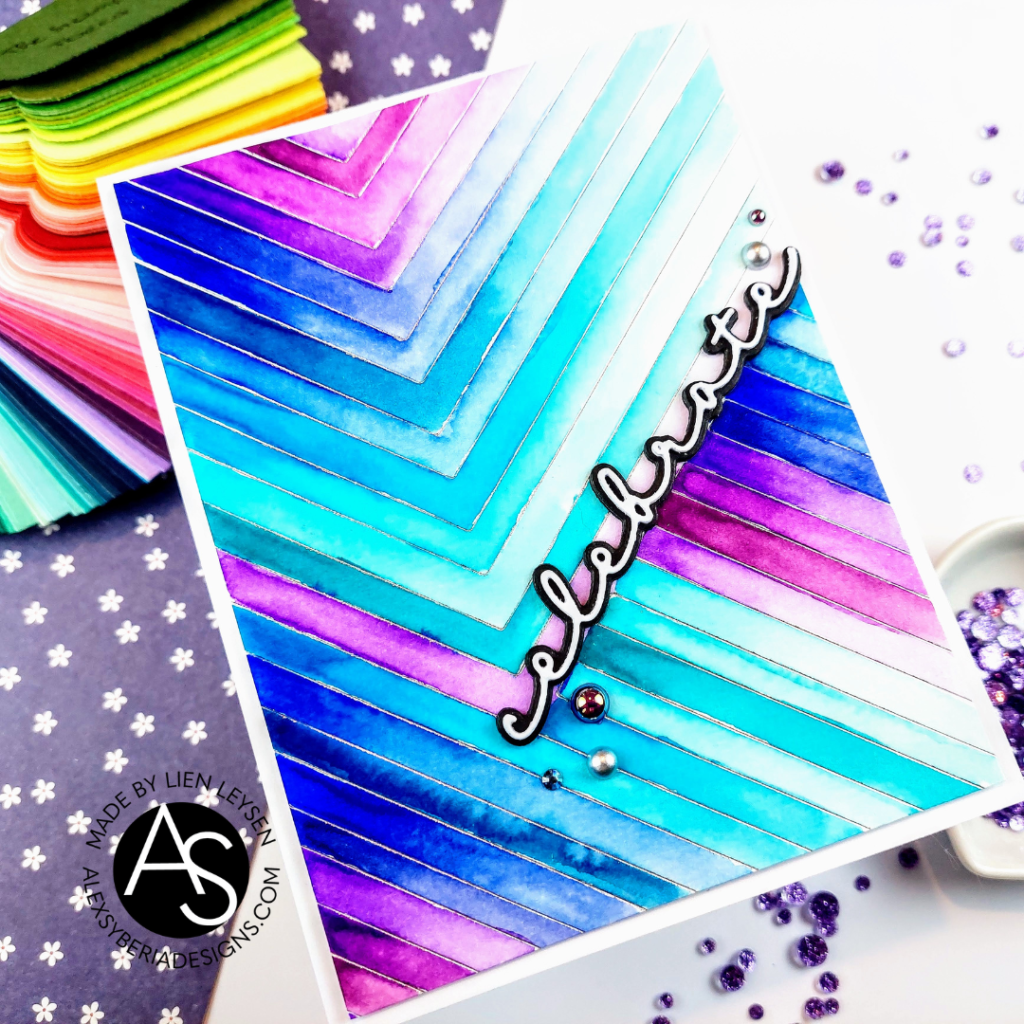 I propped the watercolor up on a piece of cardboard. Sturdier than foam tape, lighter than stacking up cardstock and a great way to recycle those crafty boxes! For my sentiment I used the Celebrate die set. I layered up the shadow die three times with black cardstock and two times with white. I finished them all up with some embellishments and that's it! 
An easy set of birthday cards and a great time coloring!
You can watch the whole process in the video below.