Hi crafty friends! Lien here with a summery card and a video using my favorite ways to stretch your supplies.
For this card I started with the background. I used the Garden Tweets and Summer Bliss die sets to cut leaves out of white cardstock. I'm going to create a white on white background with these. It's a really fun subtle look and a great way to build a background without having to think too much about which color you should die cut your pieces from.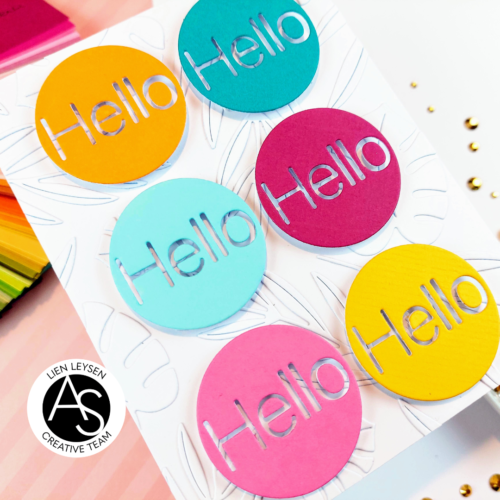 I glued them all onto a white cardpanel and trimmed the excess off the edges before putting it on a topfolding white notecard. As my focal point I'm going to use the circle hello from the Summer Bliss die set. I love a sentiment like this because it's a really fun design element. I cut it out of 6 different colors of cardstock and backed each die cut with a white layer for extra stability.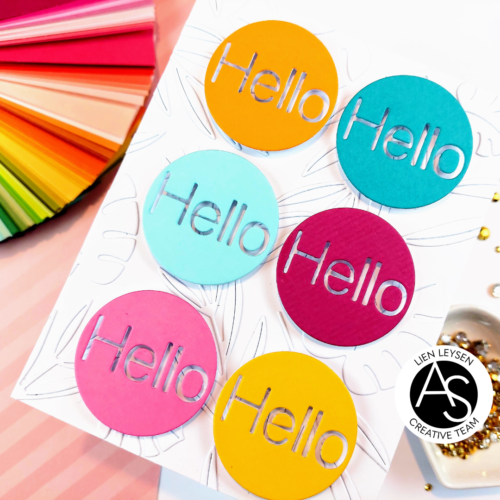 I arranged them all on my card, used Press 'n Seal to pick them all up and then adhered them all at once with foam tape. And because I love to torture myself I also added in the tiny pieces of the O and E (also backed with a white layer of cardstock and also put on tiny pieces of foam tape). I used my tweezers for that part.
That's it! If you want to see the video, you can watch it here!