Hi crafty friends! Lien here, back with a fun birthday card using the wonderful From All of Us stamp set.
I love large critter stamps like this because they make it so quick to fill up a card without the need to create a scene. For this card, I'm stepping the stamping up a little bit with some simple masking, but I'm making the coloring a lot easier by doing a spotlight technique. If anything's unclear, you can always check out the video tutorial in the description below.
I started out with a cardstock panel slightly wider than my finished cardsize. This makes it so I can put the paper in the corner of my misti and don't have to worry about stamping all the way to the edges because I can trim it down later. I stamped the image first on the bottom of the panel with alcohol marker friendly ink, then I put a strip of masking paper over the top row of critters and stamp it again. I trimmed out the masks, put them in place and moved the stamp to the top half of the card.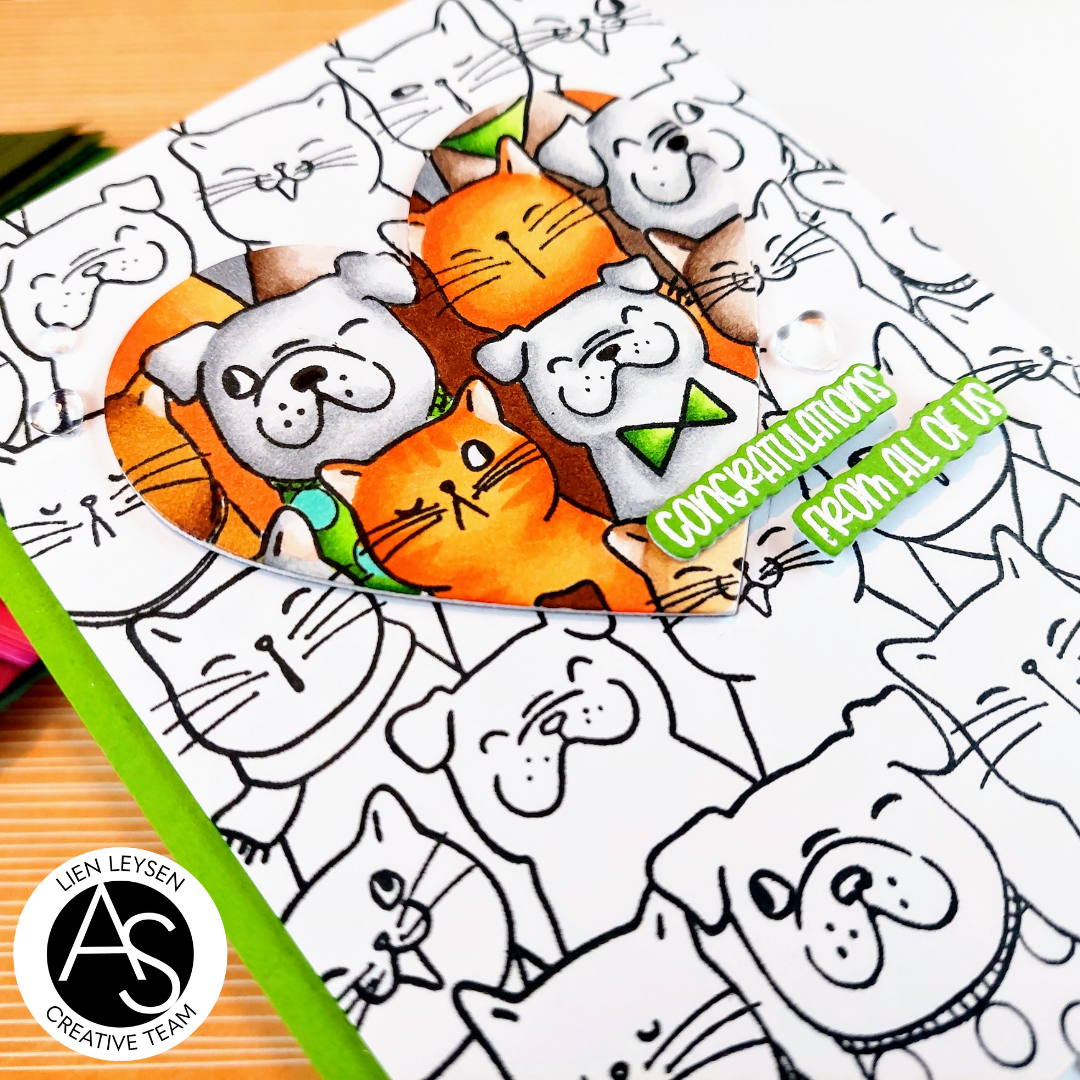 Once that was done, I die cut a basic heart from the stamped panel and I will only color the critters on the heart. I used natural colors for the critters and added in green for all the accessories. I also cut 4 more hearts to layer behind it and set it apart from the black and white stamped background with added dimension. I trim off a bit of the stamped panel to leave room for an accent strip of green cardstock on the left side of my card and also white heat embossed the sentiments from this set onto green cardstock and cut them out with the coordinating dies.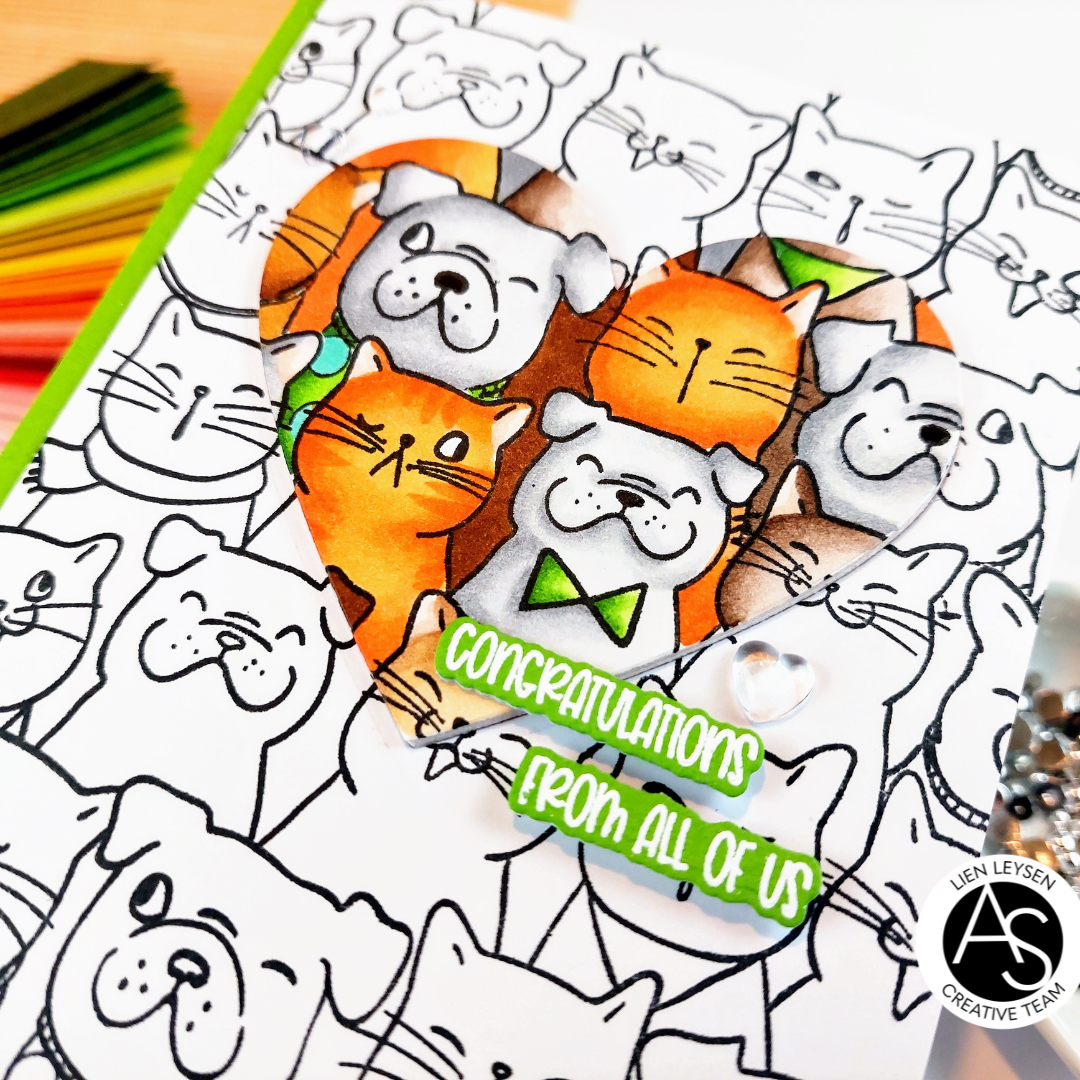 With the green, our accent color, repeating throughout the card, the design looks very cohesive and a lot more colorful than it actually is. If you want to see the full process, check out the video below and don't forget to subscribe to the Alex Syberia Designs YouTube channel for weekly videos!