Hi ASD friends!
I have a fun square card design to share with you today. The brand new Confetti Stencil Set is a big hit and I can see why! I loved watching the layer of colour come together when designing my card.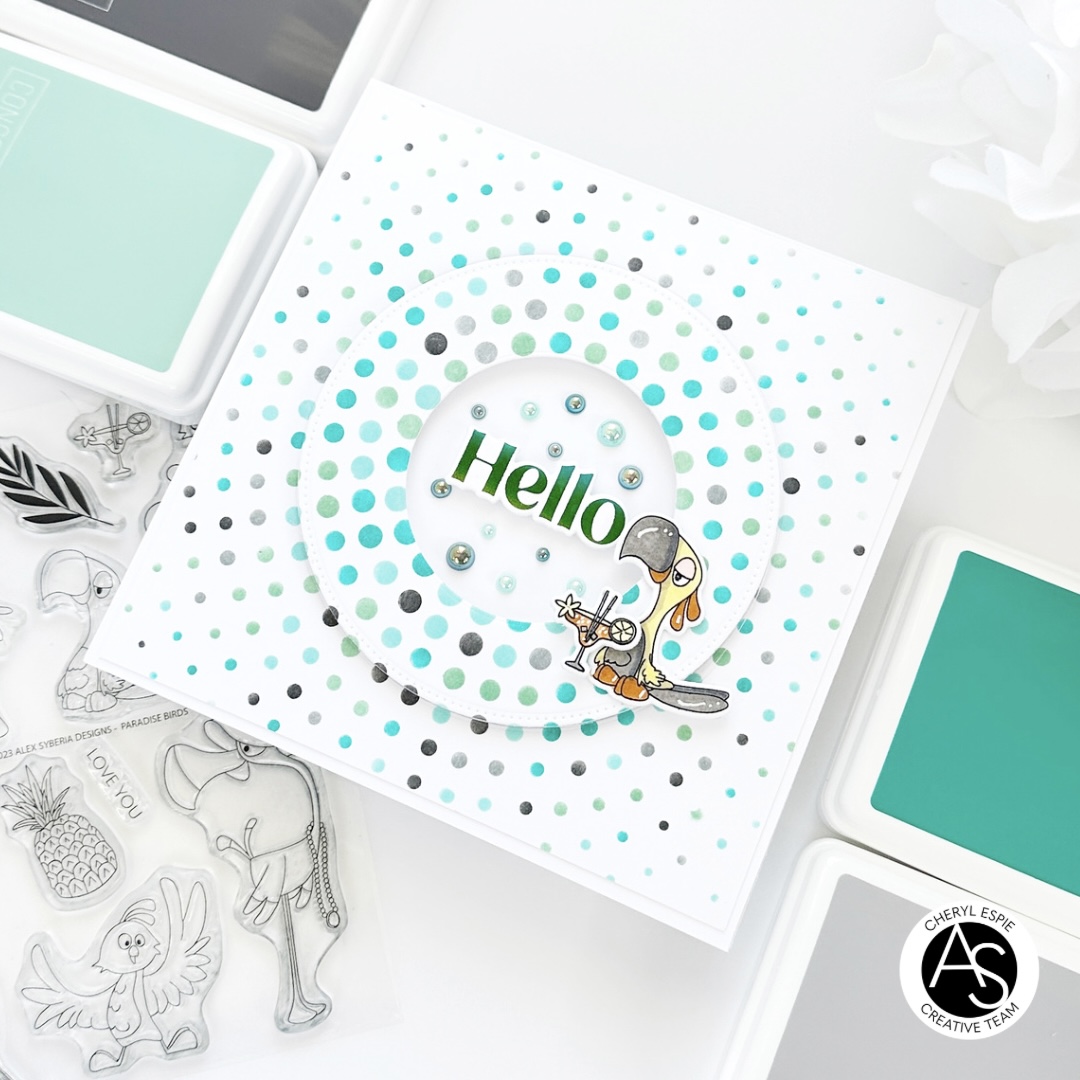 The HELLO in the middle is rainbow hot foil and from the new For Her Hot Foil Plate. What I liked about this was the green/blue hues. These prompted me for my colour choices for the Confetti Stencil Set.
Primarily, the focus would be the sentiment and I liked the idea of the confetti spiral around it. The Paradise Birds Stamp Set is irresistible so, adding that cutie with a cocktail really added that fun element to the design.
I was very brave and decided to die cut a circle after ink blending….gulp! But look how it turned out. Great dimension and really does make the centre pop.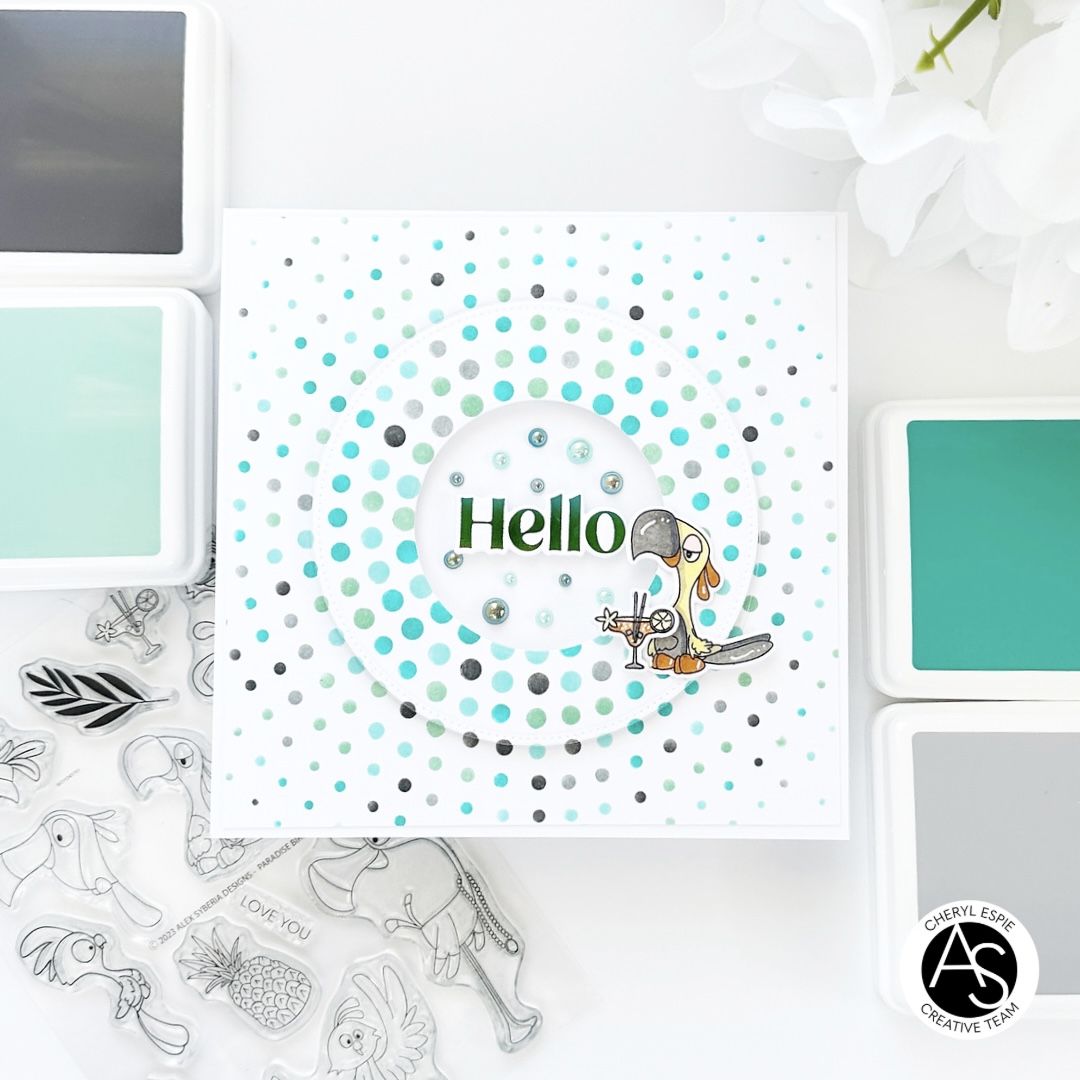 To finish I added some coordinating bling which I personally thought was very clever of me, hahaha. I think it really did compliment the card design and finish this card off nicely.
I hope I have inspired you today friends. You could re-create this card in any colour combo and add any element you wish, so why not give it a try?
Until next time…
Cheryl