Hello crafty friends!
In case you missed it, Alex Syberia Designs released the very first collection of physical products through Kickstarter campaign. Now all the products are available for pre-orders in our shop.
We celebrated it in the only way that we knew how – by giving back to our loyal fans, customers, and friends! Thank you from the bottom of our hearts for supporting us! You are all amazing!
Winners
We would  like to announce all the winners from our recent Kickstarter giveaways (Blog/Instagram):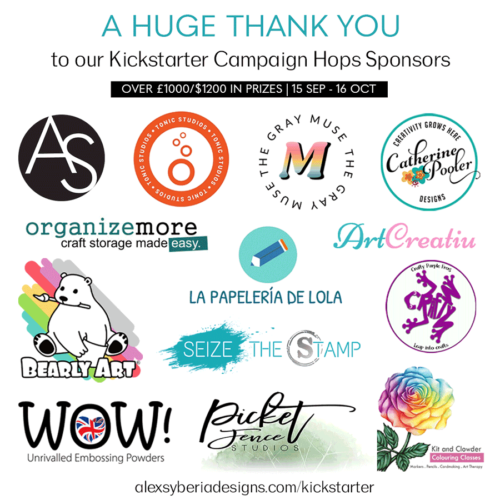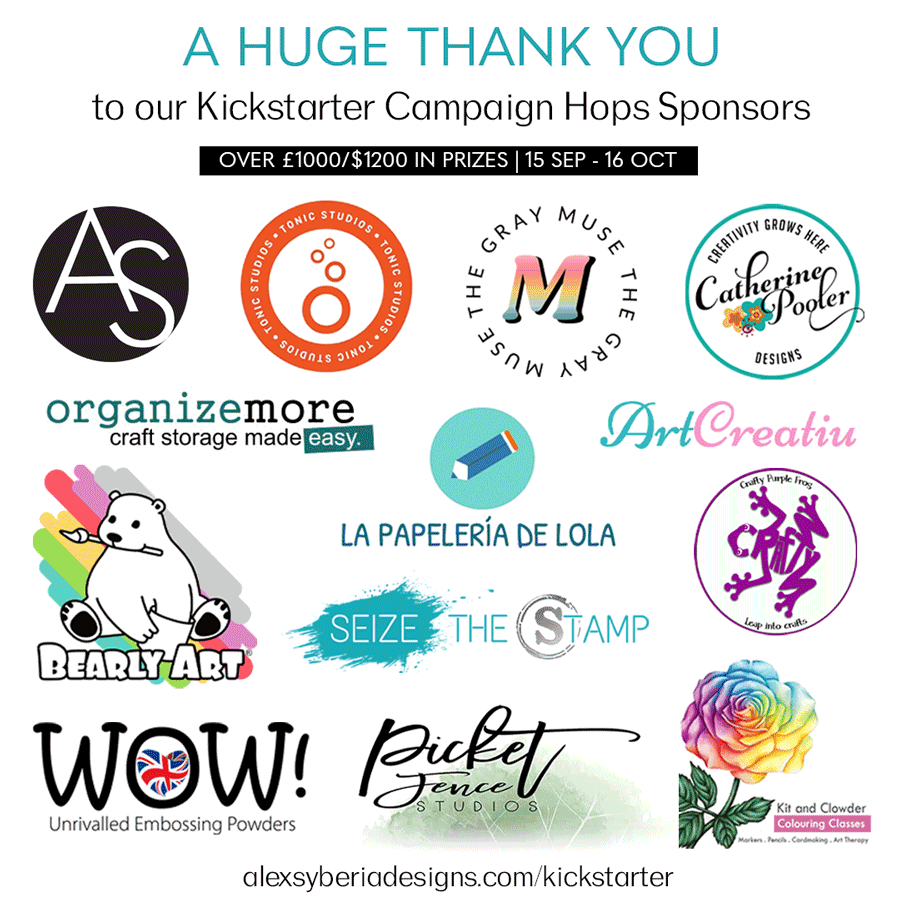 Here are 6 lucky winners, for the following private classes: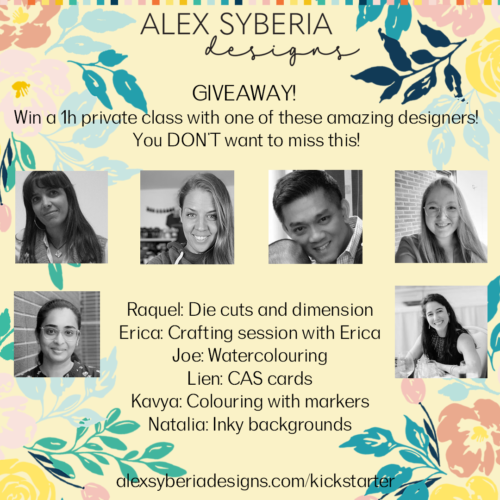 @rachelrdesigns -> A class on die cuts and dimensions for your projects with Raquel – @Kittenmoose Jen Kray
@erica_cacacraft -> A technique of your choice with the Queen of rainbows! – @alisonchelsea9 Alison Chelsea
@vjsjoey -> Learn some watercolour magic with Joe! – Connie Matteo
@_studiokato_ -> Can you never stop? Learn how to make beautiful CAS cards with Lien! – @ink.therapy.designs Tiffany Pryce
@handmadebykavya -> Get some tips on how to colour with markers with Kavya – Jill Tennyson
@cardsmadebynatalia -> Create some fun backgrounds full of colour with Natalia – Melanie O'Neill
Congratulations! Please email us at info@alexsyberiadesigns.com  with the subject line "Kickstarter Giveaway Winner"
Alex&Natalia